Instructions
Citrus press
Start your day with a vitamin boost! Who does not want to start the day with a freshly squeezed juice? With the citrus press, you get as much juice as possible out of the citrus. It is easy to use and contains 1,2 L.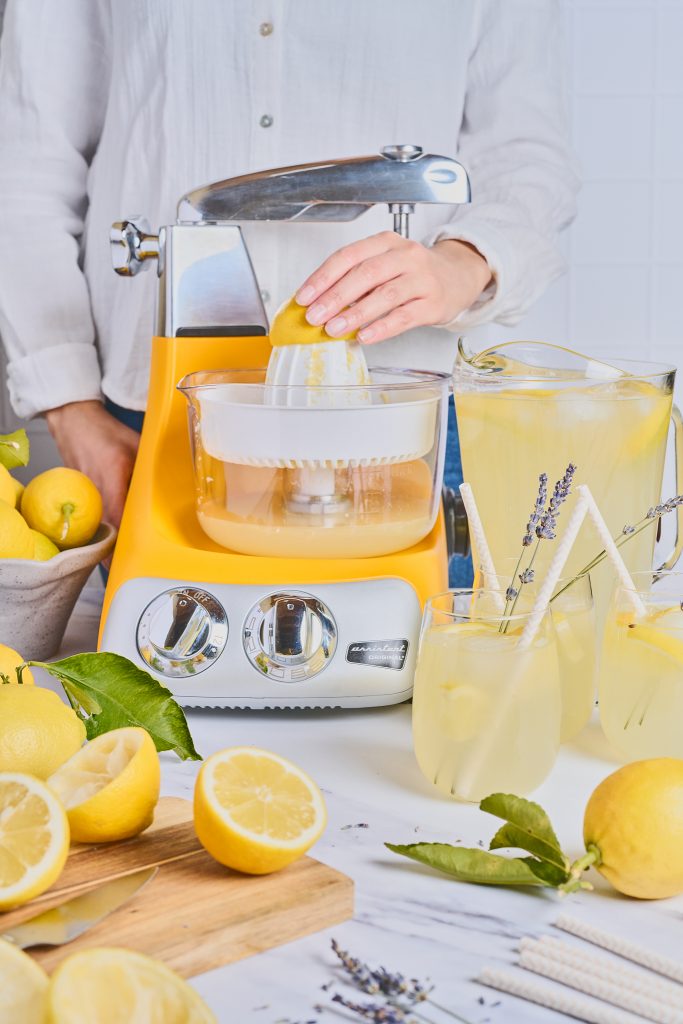 Vitamin boost
Easy to use
With the citrus press you can press oranges, lemons, limes and grapefruit. The trough in the citrus press prevents the bitterness of the centre of the citrus fruits from ending up in the juice and affecting the taste. The strainer around the citrus press catches any seeds and the flesh of the fruit.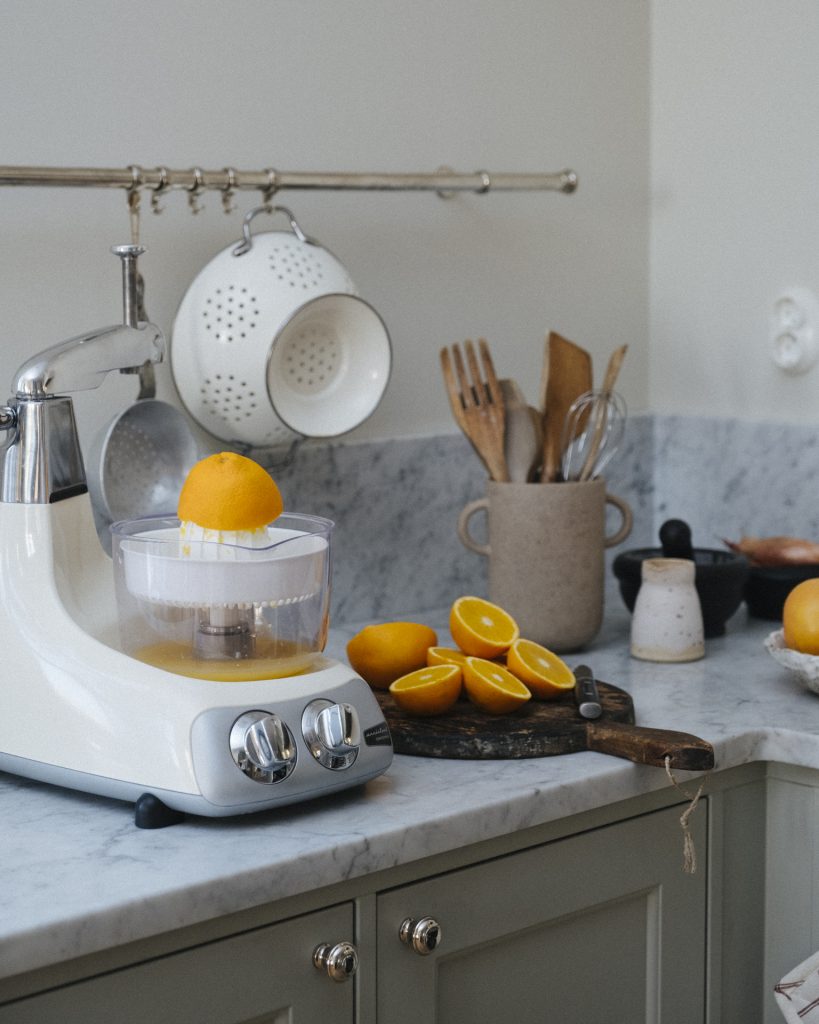 Recipes
Get inspired!
Here you will find our delicious recipes that you can make with your Citrus press. And of course we have other fun recipes for bread, pasta, ice cream and other amazing things you can make with Ankarsrum!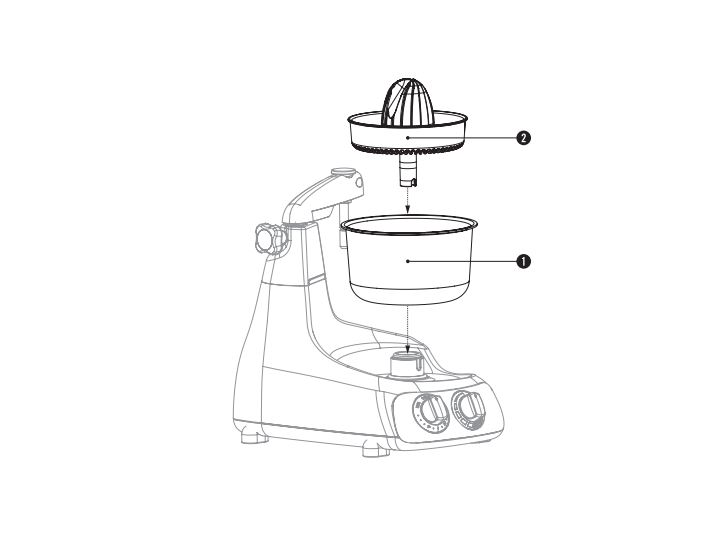 How to assemble
Manual Citrus press