Instructions
Deluxe package
This is the solution for you who want to be able to utilize the capacity of your Ankarsrum Assistent Original® to the fullest. Mince, mix, strain, press and so much more!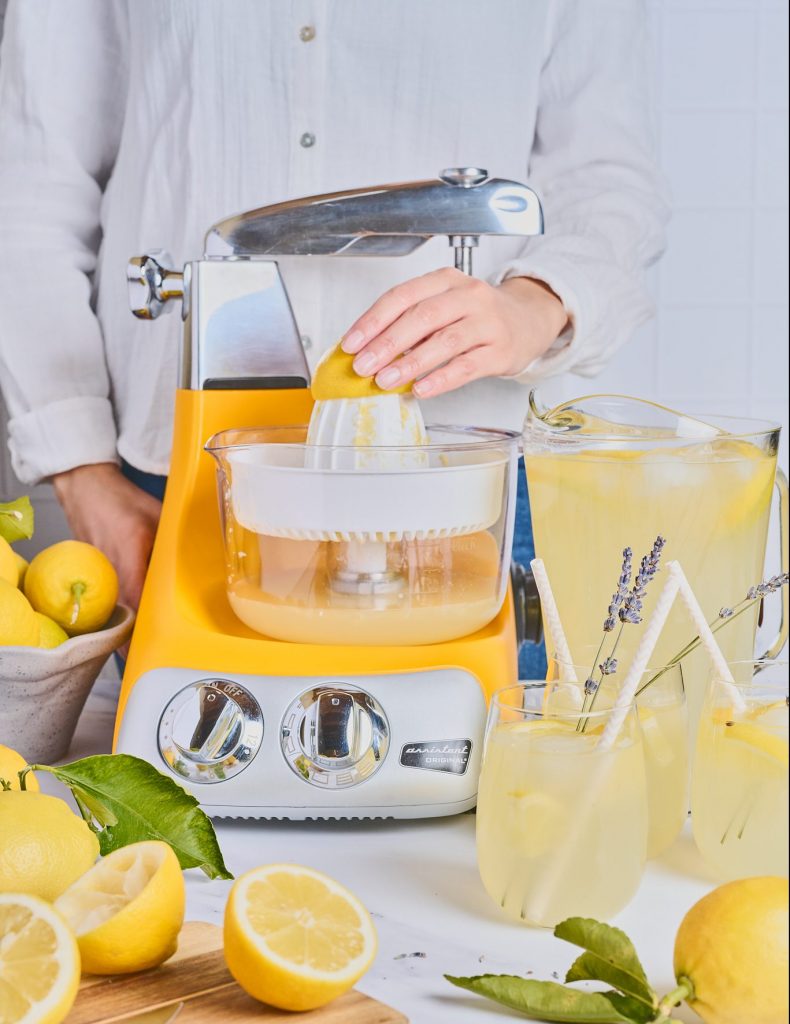 How to assemble
Instruction videos
Find instruction videos for all accessories in the deluxe package on our YouTube-channel. There you can also find user tips, inspiration and recipe videos.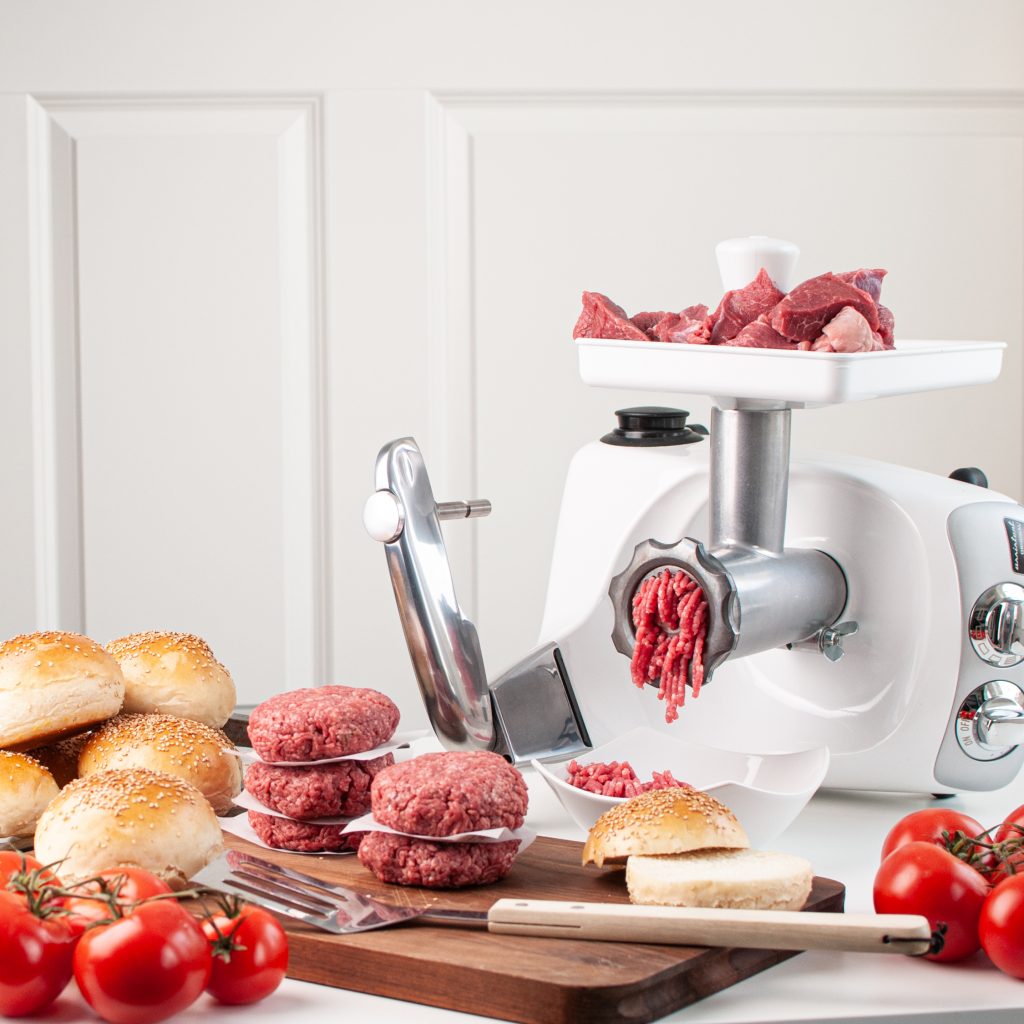 Burgers, falafel, sausage
Mincer
A mincer in the kitchen means you can take your cooking to a whole new level. And that applies whether you prefer meat, fish or vegetarian, because you can use the grinder to make minced fish just as well as minced meat or minced chickpeas! With the Mincer you also get:
Grater
Use to grate nuts, chocolate and parmesan
Cookie press
Use to make delicious cookies
Sausage horns
Use to make your own sausage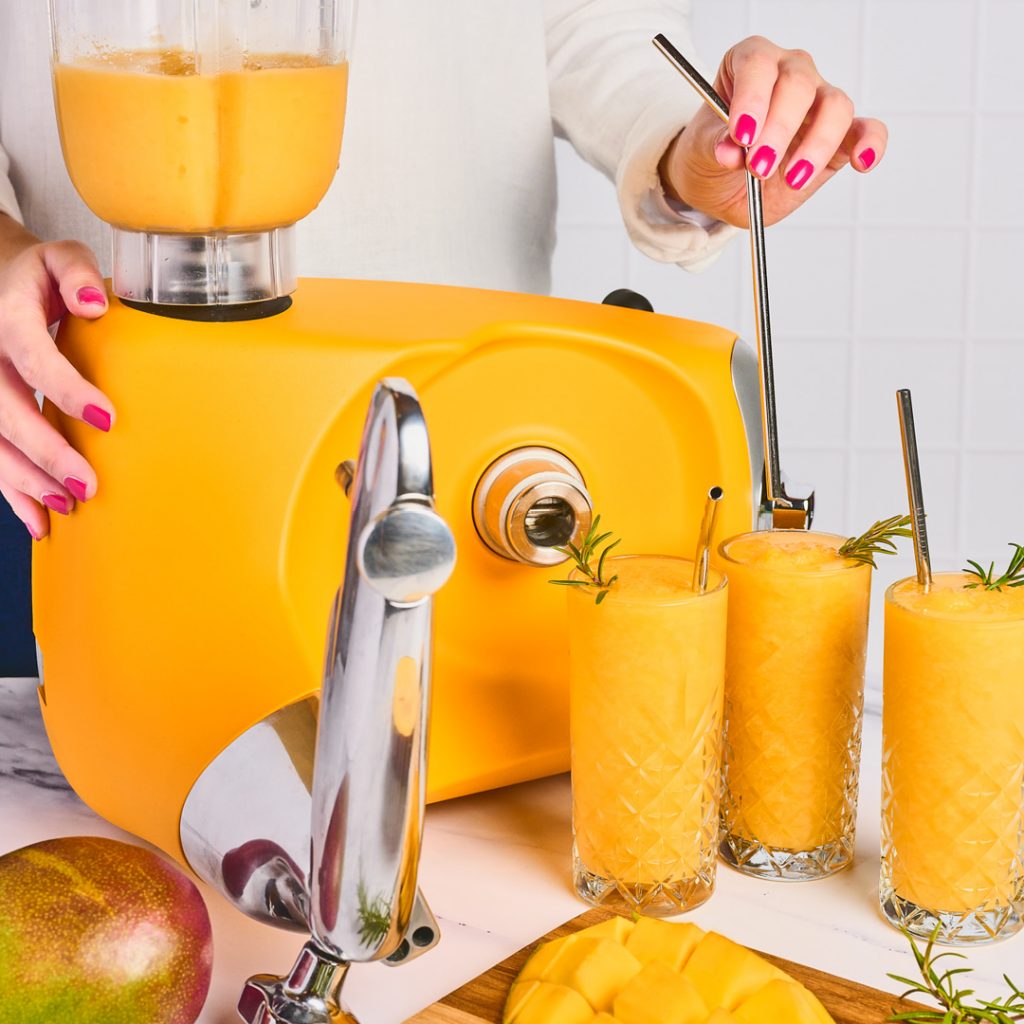 Smoothies, drinks, pesto
Blender
Put your Ankarsrum Assistent on its side when you want to use the blender. The blender holds 1.5 liters, and handles 1.3 liters of liquid at the same time. Make everything from smoothies and drinks to pesto and hummus!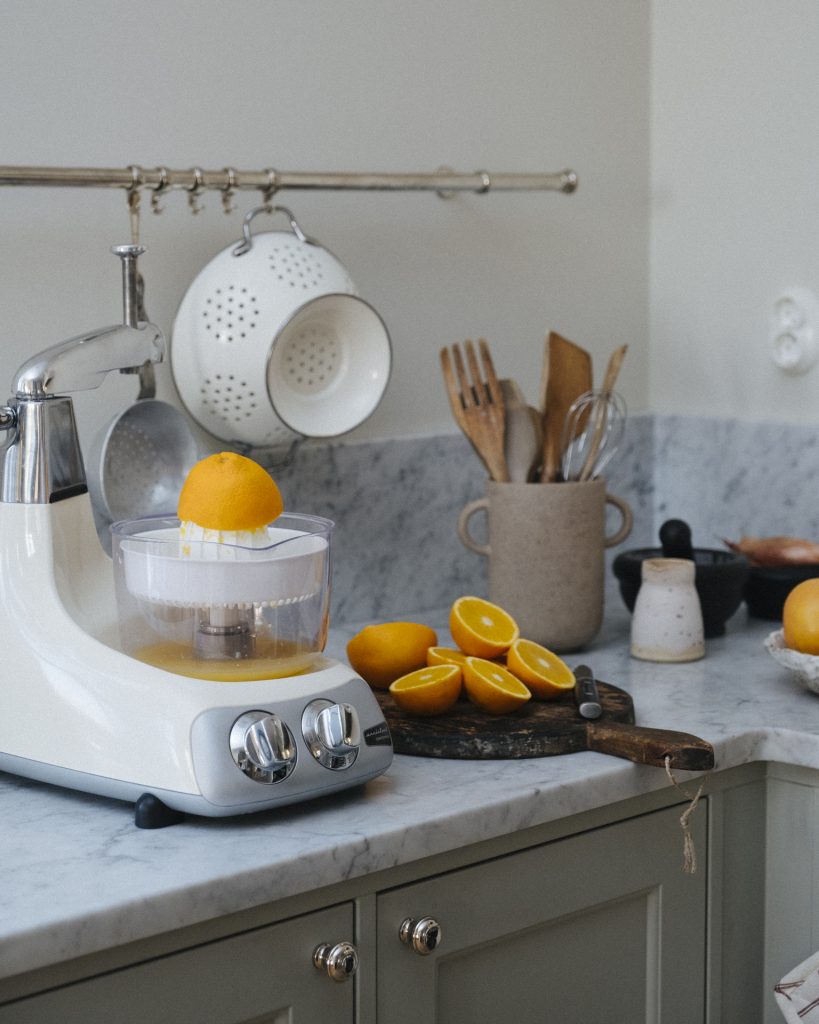 Vitamin boost every day!
Citrus press
With the citrus press you can press oranges, lemons, limes and grapefruit. The trough in the citrus press prevents the bitterness of the centre of the citrus fruits from ending up in the juice and affecting the taste. The strainer around the citrus press catches any seeds and the flesh of the fruit.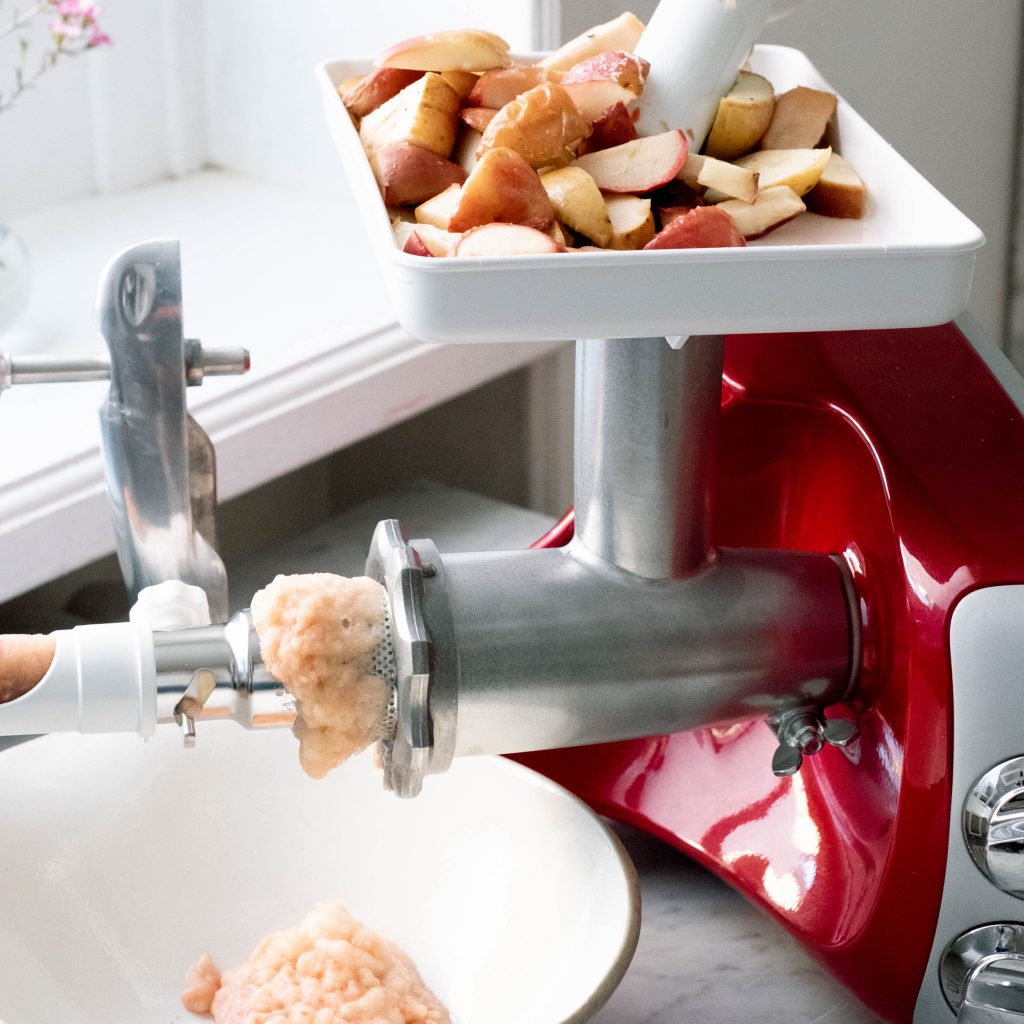 Apple mash and puree
Strainer
The strainer is used to strain fruit and berries to a mash or purée. Cut the fruit into wedges, but keep the skin and the core. Set, using the setting knob, how thick or thin you want the mash to be. Always start at the innermost position for best results.