ANKARSRUM ASSISTENT ORIGINAL
奥斯汀厨师机,更强大、更全能!
奥斯汀多功能厨师机不仅仅是一台厨房电器,它设计用于处理最繁重的厨房工作,却不易损坏,经久耐用。 快来试一试吧!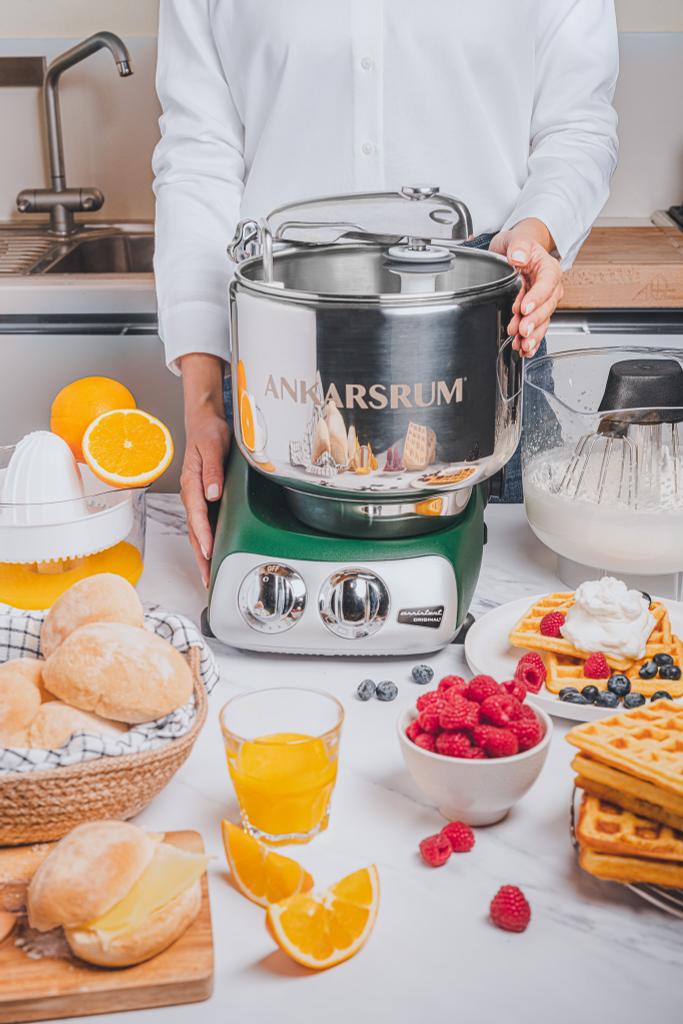 工艺
---
家庭烘焙这个词汇,或许能令您几乎闻到新鲜烤点心的香味,带您回到往昔时空。它诠释了对匠人精神的执着。本着这份匠人精神的执着,我们推出了由我们自有工厂工艺制造的Ankarsrum奥斯汀多功能厨师机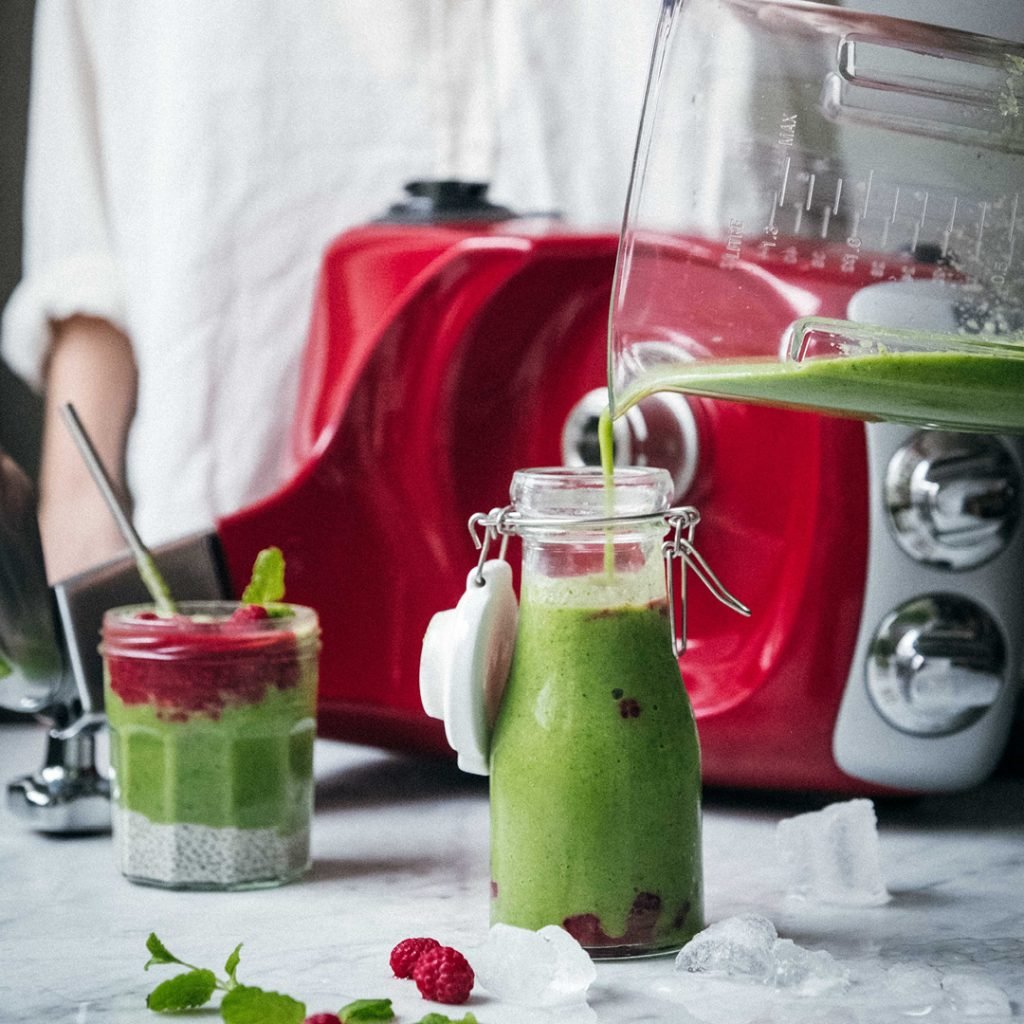 LOYALTY
What our customers say
---
We know that your Assistent Original will withstand most things. Not least baking, you can make up to 5 kilos of dough at a time. That means no less than 150 buns or five loaves. Not bad, if we may say so ourselves.

Here you can read what our customers say about Ankarsrum!
拥有Ankarsrum一周后,我可以说,这绝对是一台超赞的机器!
我们的历史
---
"我们的历史悠久,就像斯梅兰的森林和的河流,源远流长。在每一台Ankarsrum背后都展现出数小时的耗费制造出耐久一生的精湛工艺,这就是为什么Ankarsrum在过去75年来,一直成为瑞典家庭厨房的重要组成部分"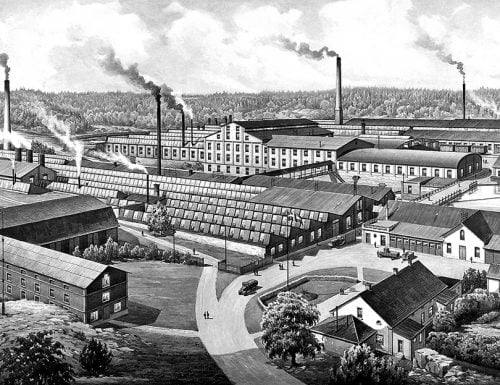 SWEDISH DESIGN
Passion for food since 1940.
---
We hope that you will find your kitchen assistent from Ankarsrum. It will become your new best friend in the kitchen.
7 year warranty
Each machine is tested individually and comes with a 7-year warranty.
1 500 watt engine
With Ankarsrum you can bake up to 5 kg of dough.
Multifunctional
16 different accessories. Knead, squeeze, mash, shred? No problem.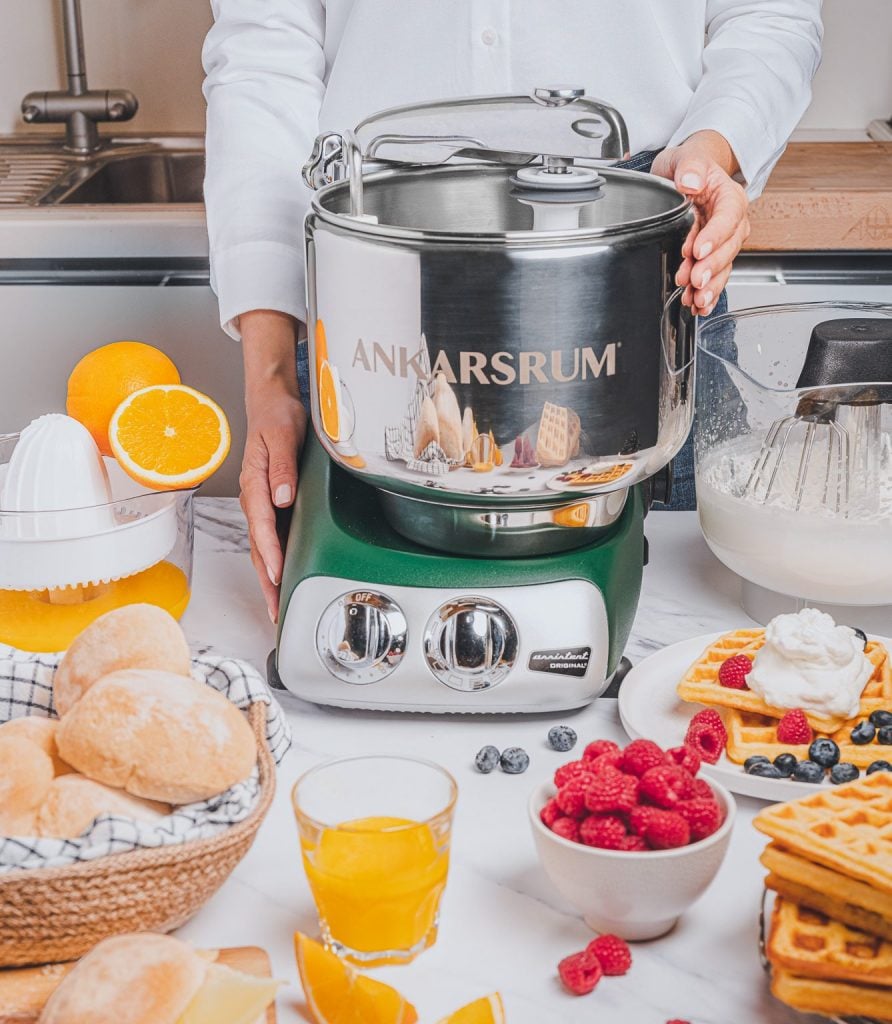 GET INSPIRATION
Our recipes
---
Here you can find all our recipes, from breads and desserts to burgers, drinks and pizza dough.