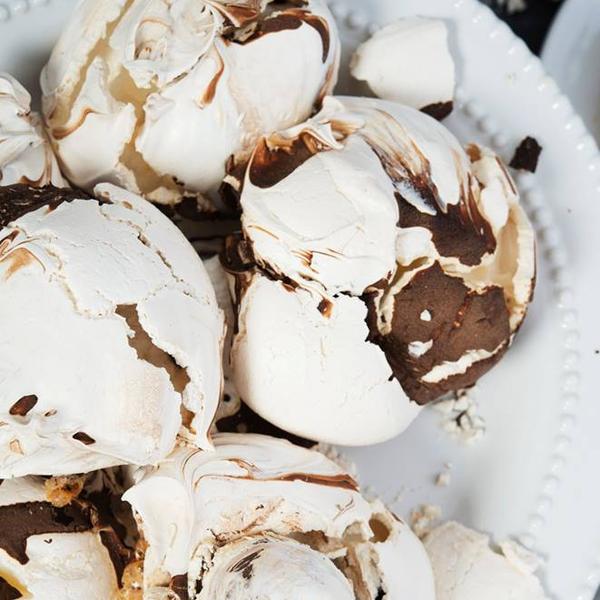 Ingredients
8 st

egg whites

550 gram

sugar

100 gram

dark chocolate
Chocolate meringues
Great delicious chocolate meringues!
Follow these steps

Oven temperature 125°C

Assemble the assistent with the whisk bowl and the double beaters.

Mix sugar and egg whites in a stainless bowl.

Place the stainless bowl over a saucepan with soaking water and warm to 63-65 degrees with constant stirring.

Pour the meringue into the whisk bowl and allow the assistant to whip at high speed until the meringue is completely cooled.

Melt the chocolate

Stop the assistent and pour in the melted chocolate. Turn the meringue once very carefully with a spatula.

Make the meringues by using two big spoons. Place them on a baking paper on an oven tray.

Bake the meringues in the middle of the oven for about 50-60 min. They are ready when they loosen from the baking paper.

Turn of the oven and let the meringue cool down in the oven with the oven door a bit open.