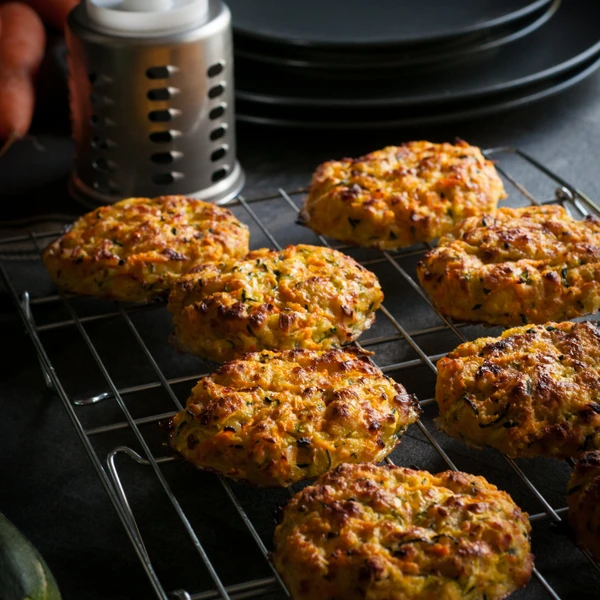 Ingredients
250 gram

carrrots

200 gram

halloumi

1 st

zucchini (250-300 gram)

2 st

eggs

75 gram

panko or regular breadcrumbs

3 tbsp

wheat flour

1 tsp

chili, ground

1 tbsp

rapeseed oil
Fresh carrot, zucchini and halloumi burgers
Here is a delicious recipe on how to make your own vegetarian steaks made of carrots, zucchini and halloumi using our vegetable cutter
Follow these steps

Peel the carrots

Assemble the assistent with the Vegetable cutter

Grate the carrots roughly together with the halloumi and zucchini.

Set the oven to 225 C (437 F). Place a baking sheet paper on a baking plate.

Mix all ingredients except oil and stir into a solid batter.

Shape into burgers of the desired size, place on plates and brush the burgers with oil.

Fry in the middle of the oven for 15-25 minutes until the burgers have a nice color.

Serve with a yogurt sauce, potato and salad.