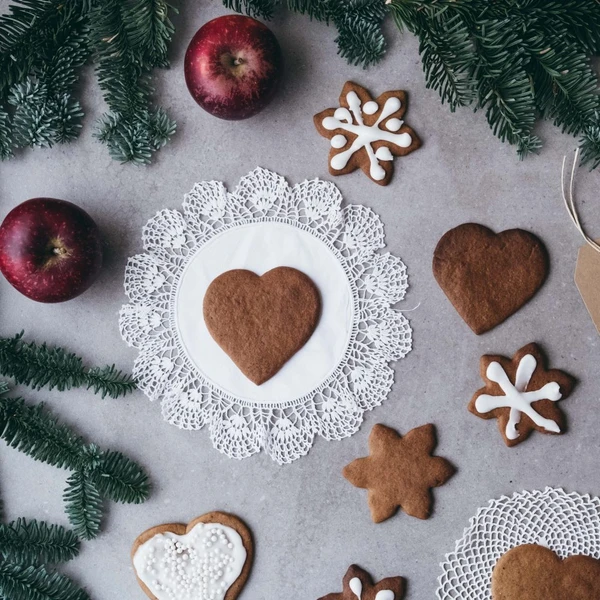 Ingredients
150 gram

room temperature salted butter

225 gram

sugar

50 ml

syrap

100 ml

cream

1 tbsp

ground ginger

1 tbsp

ground cinnamon

1 tbsp

ground cloves

1 tsp

bicarbonate

450 gram

flour
Gingerbread cookies
Nothing gives a better Christmas spirit then the smell of new baked ginger bread.
Follow these steps

Assemble the assistant with steel bowl, dough knife and dough roller.

Melt sugar, butter and syrup and pour into the bowl.

Add all spices, bicarbonate and cream.

Add the flour, a little at a time until you have a smooth dough.

Let the dough rest in the fridge over night

Set oven to 225°C (435°F).

Work the dough on a floured table.

Make ginger cookies by using a cookie cutter or a knife.

Place the ginger cookies on a baking sheet lined with parchment paper.

Bake the cookies in the oven for about 5 minutes.

Let cool on a plate.