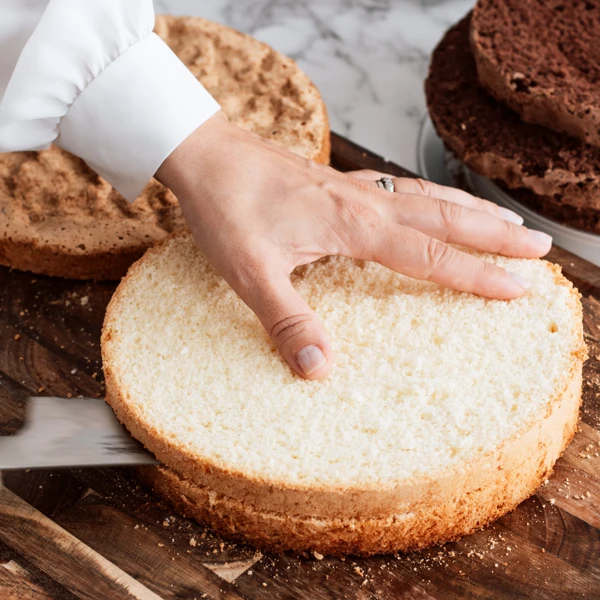 Ingredients
4 eggs

180 g sugar

160g potato flour

2 tsp baking powder

2 tsp vanilla sugar (can be omitted)

Butter for the mold
Gluten-free cake base
Here you find the best recipe on gluten-free cake base, super tasty and moist.
Follow these steps:

Set the oven to 175 °C/357 °F.

Line the bottom and sides of a 20-24 cm springform pan with baking paper. Brush a little butter on the mold to ensure the paper sticks.

Sift and mix potato flour, baking powder and vanilla sugar in a bowl.

Beat eggs and sugar on low speed for one minute. Increase the speed and beat for about four minutes on medium to high speed until the batter is white and fluffy.

Reduce the speed to low and add the dry ingredients. Let the machine mix for a maximum of 30 seconds, switch off the machine and remove the beaters. If the dry ingredients have not been fully incorporated, you can use a spatula and carefully, so that the air bubbles do not disappear, mix to a smooth batter.

Pour the batter into the mold and tap the mold against the table so that the batter is distributed evenly.

Bake in the oven, one rack down from the middle, for 35-40 minutes. Use a toothpick to check if the cake is done, it must be completely dry when you take it out or the cake will collapse as it cools.

Allow the cake to cool completely in the tin.