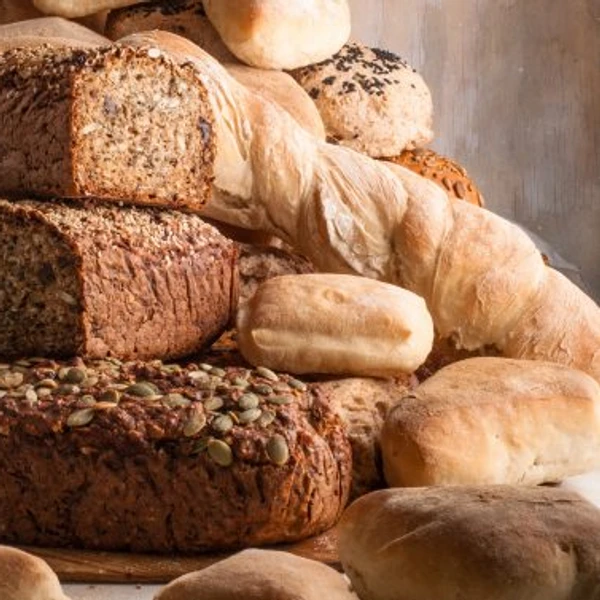 Ingredients
450 ml

milk

200 gram

cottage cheese

150 gram

yoghurt

172 gram

lingonberry jam

140 gram

syrup

480 gram

flour

140 gram

oats

130 gram

linseed

112 gram

pumpkin seeds

60 gram

raisins

0.5 tbsp

salt

4 tsp

baking soda
Loaves
A quick and easy baked "empty-pantry-bread" where you can easily choose from ingredients you have at home!
Follow these steps

Set oven to 200 °C (392 °F).

Place baking sheet paper in the baking pans.

Assemble the assistant with the bowl, dough roller and dough knife.

Mix all ingredients and divide the dough into the baking pans.

Bake in the bottom of the oven for 35-45 minutes.

Allow to cool in the baking pans, these breads stay juicy for a long time.