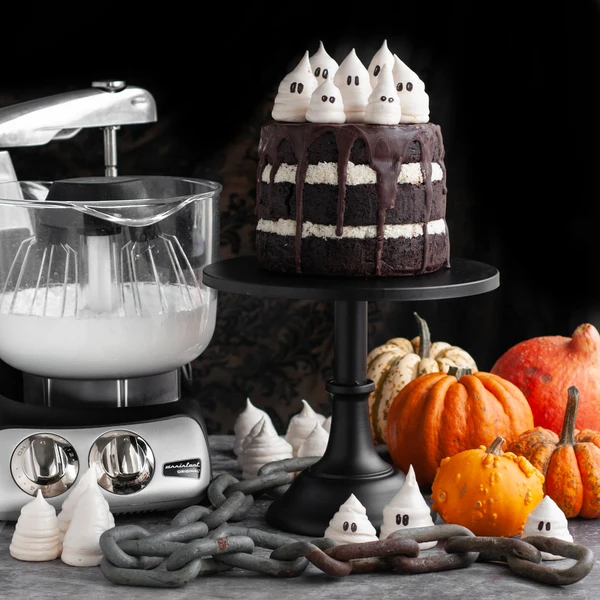 Ingredients
3 egg whites

½ tsp apple cider vinegar

90 g sugar

60 g icing sugar
Decoration
Meringue Ghosts
These meringue ghosts can decorate any cake this Halloween. Make a big licorice cake or a chocolate cake or your favorite and top with the meringue ghosts.
Follow these steps

Set the oven to 100 °C (212 °F). Put parchment paper on two baking pans.

Assemble the assistent with beater bowl and balloon whisks.

Whisk the egg whites together with the vinegar on high speed until you have a foam.

Slowly add the sugar while whisking until you have a glossy meringue.

Finally add the icing sugar and whisk.

Fill a plastic bag with the meringue batter and shape the "ghosts" into the desired size on the baking pans.

Set the pans in the oven for 1-2 hours, do not open the oven.

Turn off the heat and leave the meringue in the after-heat for a few hours. It is good to open the oven and let out some moisture.

Melt the chocolate and use a stick or spoon to paint eyes and mouth.