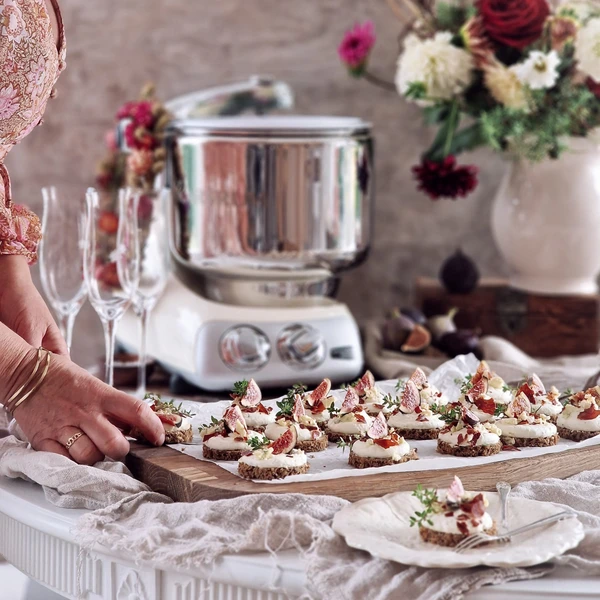 Ingredients
250g Rye bread

30g butter

300 ml creme fraiche

125g blue cheese

100g Parma ham

4 figs

Parsley
RYE BREAD WITH HAM, BLUE CHEESE SPREAD AND FIGS
Serve your guests rye bread slices with blue cheese and Parma sprinkles.
Follow these steps:

Set the oven to 200°C (400°F)

Place the Parma ham in a single layer on a baking sheet.

Put in the oven for 15 minutes, until crispy.

Cut the rye bread into even slices, about 3-4cm.

Spread the butter on the rye bread.

Whisk together creme fraiche with blue cheese in your Ankarsrum Assistent.

Pipe the filling on to the bread.

Crumble the crispy Parma ham on to the filling.

Decorate with figs and parsley.