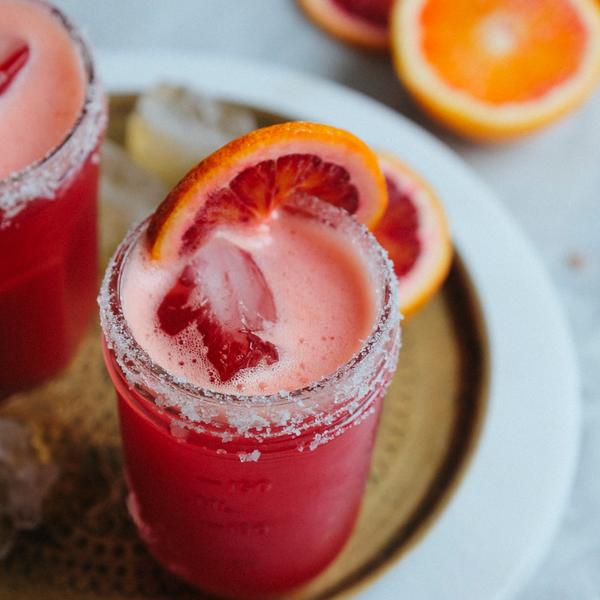 Ingredients
14 cl blood orange juice

1 tsp honey

8 cl Tequila

2 tbsp sea salt

2 tbsp sugar

Ice cubes
Blood Orange Margaritas
The perfect Friday drink. Refreshing and a fun version of the classic Margarita.
Follow these steps

Mix sea salt and sugar on a plate. Moisten the edge of the glass with a split blood orange. Dip the edges into the salt / sugar mixture.

Assemble the assistent with the blender

Add the juice from the blood oranges, honey, tequila and some ice cubes into the blender and mix.

Put a large piece of ice in each glass and pour over the Margarita. Garnish with a slice of blood orange.