Stand Mixer – Assistent Original. Tougher than most.
Ankarsrum Assistent Original is not just another stand
mixer. It is made to work really hard. Without breaking,
without giving up. Put it to the test in your own kitchen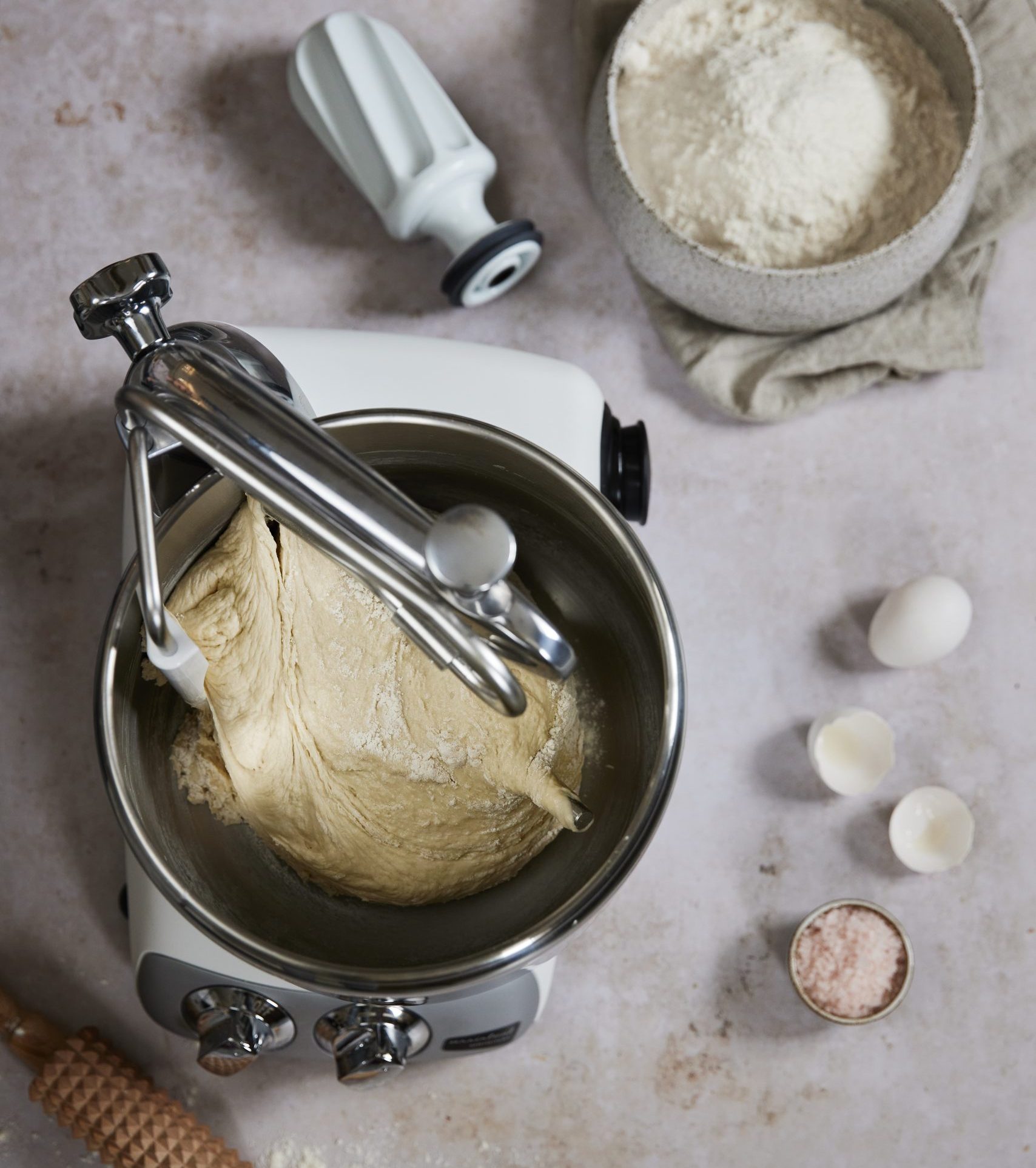 Stand mixers
Choose from many different colors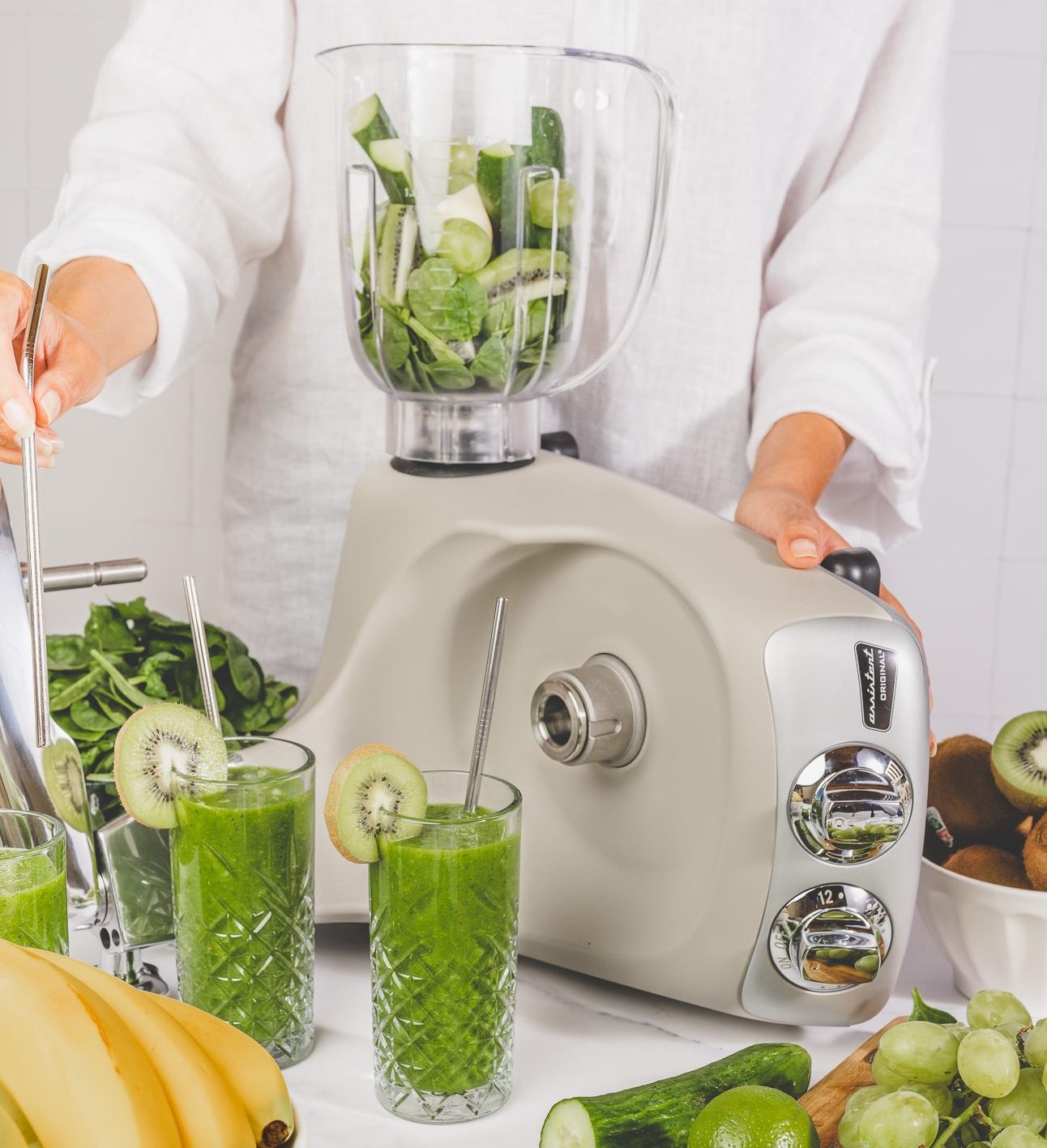 Accessories
For making bread, ice cream, drinks and more!
I am very happy with my purchase of the pure orange ankarsrum. It is a well designed stand mixer, intuitive to use, a workhorse, yet gentle with doughs. I bought for my 60th birthday and I am not sorry.


I make sourdough bread but with carpel tunnel, it was getting more and more difficult and painful on my hands. Now, with this assistant, I can make my autolyze in it, leave it over night, next day, add my levain and let it mix at low speed for 15 minutes, and that's it. The window pane is always perfect. I then remove the dough roller and knife and I leave the dough right in there and cover it with the proofing lid for the bowl fermentation process that goes on for about 4 hours.. From there, I empty the bowl on my work bench, split my breads and shape them and place them in the bannetons. I let them proof for about one hour and then retard them in the refrigerator till the next day. So I make my bread over 3 days and it makes an incredible tasting bread. I could not do my bread without my Ankarsrum. It saves me a lot of work and is easy on me. And the bowl and accessories are very easy to wash.


Excellent replacement for a 25 year old clapped out KitchenAid mixer (new KitchenAid mixers seem to be of much lower quality than older models, which is why I looked for other options). Easy to use after watching online video. Easy to clean and robust build: it easily mixes 2 kg of sourdough without sounding strained.
Parts seem to be very high quality (but I've only had a few weeks of alternate day use, not years, so time will tell).. Very satisfied and would purchase again! Great design features because I can add ingredients from the open top while it's running. Nice lid means I can do first proof and stretch and folds right in the mixer's bowl then go right to shaping and bannetons. Very quiet compared to the old KitchenAid mixer. Great for people like me who like to bake bread, focaccia, pizza etc.
Our newsletter
Sign up for our newsletter
Get tips on how to use and get started with your machine. Be the first to hear about our news, offers and events. And of course, let yourself be inspired by many exciting and tasty recipes from Ankarsrum.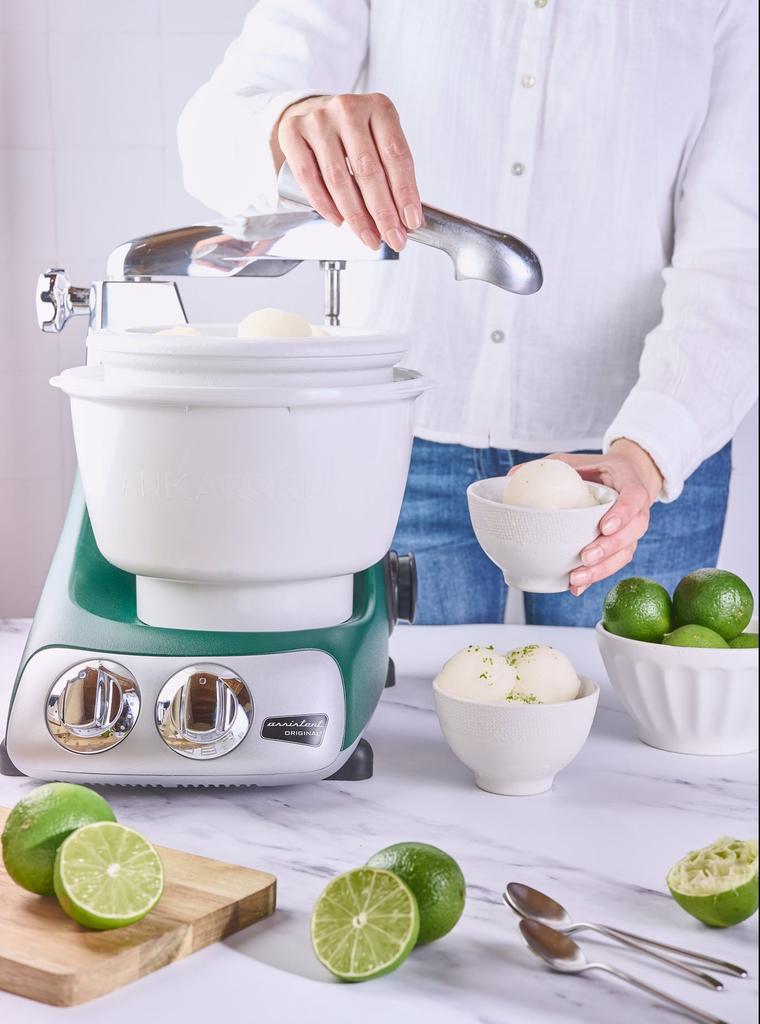 Your friend in the kitchen!
7 year warranty | Strong motor | Multifunctional | Made in Sweden
LOYALTY
What our customers say
---
We know that your Assistent Original will withstand most things. Not least baking, you can make up to 5 kilos of dough at a time. That means no less than 150 buns or five loaves. Not bad, if we may say so ourselves.

Here you can read what our customers say about Ankarsrum!
After owning the Ankarsrum for a week, I can say that it's an absolute fantastic machine!
All bread and other pastries are just fantastic, because the dough is worked to perfection!
Multifunctional stand mixer
You have several different accessories to choose from to
create the perfect sausage, burger, bread, pasta,
applesauce, smoothie – or whatever you are dreaming of.
Get inspiration
Here you can find all our recipes, from breads and
desserts to burgers, drinks and pizza dough.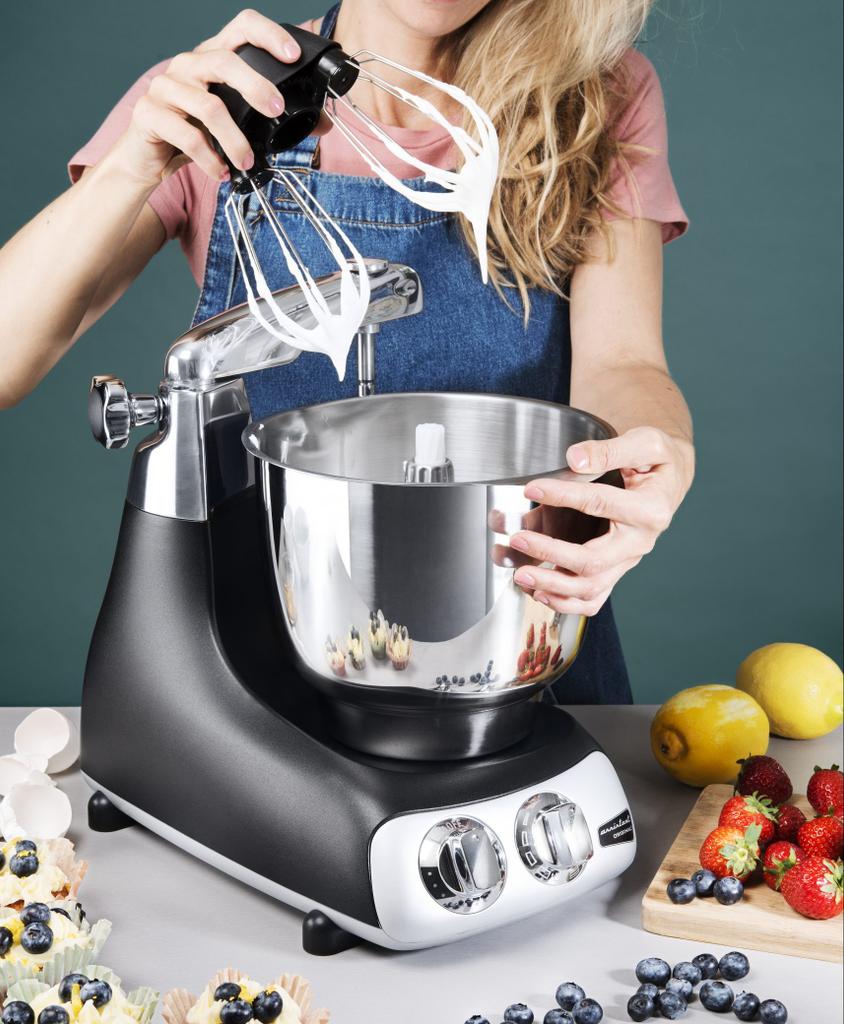 Ankarsrum kitchen machine suits both large and small households.
With a kitchen machine from Ankarsrum you get a complete helper and assistent in the kitchen. With over 16 different functions you can, among other things, whisk, knead, grind, squeeze and blend.The kitchen machine is manufactured and assembled by hand in Sweden, and has almost 80-years of history. Since the start in 1940, over 1,500,000 Ankarsrum® Assistent Originals have been sold in 30 different countries.
For many, it is important that the product is aesthetically pleasing but still functional. When developing our kitchen machines, we place great emphasis on designing the product. This results in a very popular and timeless model. In addition, we have chosen to use only sustainable and environmentally friendly materials for our products. This results in a quality certified kitchen machine that is suitable for both baking and cooking.
Ankarsrum Assistent Original has a wide range of colors to choose from so you can get a kitchen machine in your favorite color. Spice up the kitchen with a vibrant color in red or turquoise or keep it subtle with a black or white kitchen machine.
If you have difficulty knowing what accessories you need, we have a wide variety to choose from here. In addition, there are complete packages to buy. These include everything needed to make the most of your kitchen machine. With a good and durable machine, staying in the kitchen is both efficient and rewarding. Ankarsrum's kitchen assistent is suitable for a variety of cooking styles. For your own safety, we offer a 7-years warranty on our machine AKM6230. This applies to the engine as it is the most expensive component to replace.