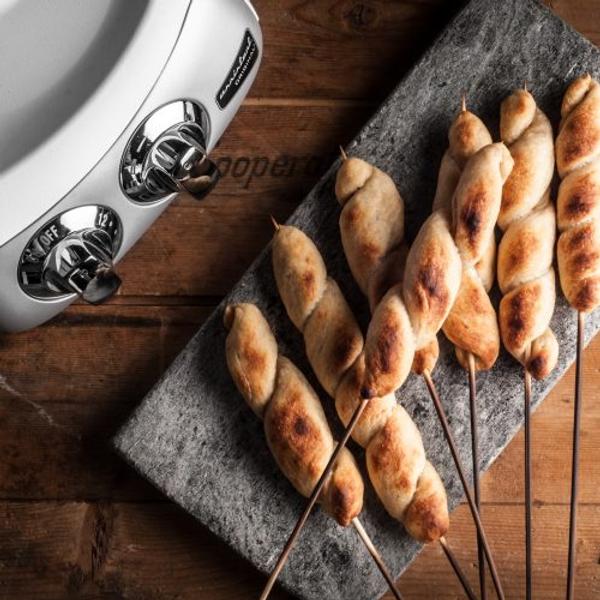 Ingredients
240 gram

flour

1 tsp

baking powder

1 tsp

salt

150 ml

milk

50 ml

neutral oil

50 gram

grated cheese

8 barbeque sticks
Bread on a stick
Bread on a stick is perfect for the picnic and to grill over open fire. Serve with butter and some honey. Delicious!
Follow these steps

Grate the cheese

Assemble your assistent with steel bowl, dough roller and dough knife.

Add all ingrediencies, start the assistant on low speed and prepare the dough.

Divide the dough into 8 and roll them into long pieces.

Then roll the dough around the barbecue sticks.

Barbecue the sticks on a grill or over open fire.

Tip! Prepare the sticks and have them in the freezer until you are going to barbecue them.