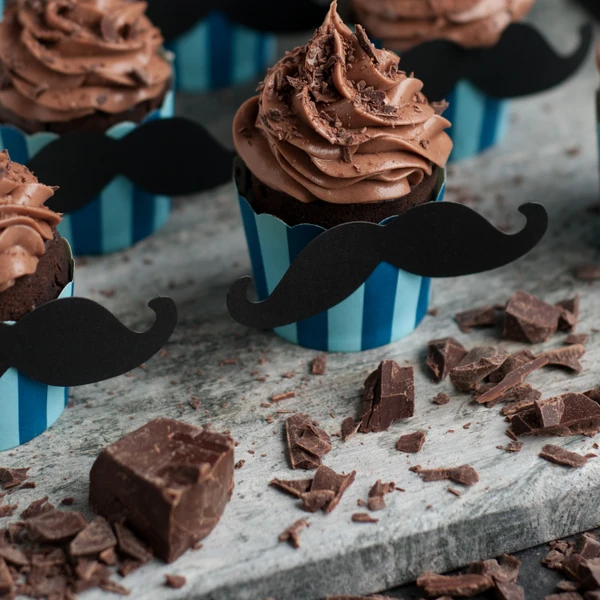 Ingredients
Muffins
2 st

egg

180 gram

sugar

150 gram

butter

100 ml

milk

90 gram

cocoa

245 gram

flour

2 tsp

baking powder

100 gram

chocolate, dark
Frosting
200 gram

cream cheese

50 gram

butter

210 gram

icing sugar

1 tsp

vanilla sugar
Chocolate cupcakes with chocolate frosting
You have to try these delicious Chocolate cupcakes with chocolate frosting.
Follow these steps

Set oven to 200 C (392 F). Place 12 cupcake molds on a plate.

Assemble the assistent with beater bowl and balloon whisks.

Whisk eggs and sugar fluffy.

Melt the butter and add with the milk.

Mix cocoa, flour and baking powder.

Chop the chocolate and add to batch.

Divide the batter into 12 cupcake molds and bake in the center of the oven for 8-10 minutes.

Allow to cool.

Whisk soft butter and cream cheese.

Mix icing sugar, cocoa and vanilla sugar. Whisk together.

Sprinkle frosting on the cupcakes, store in the fridge.