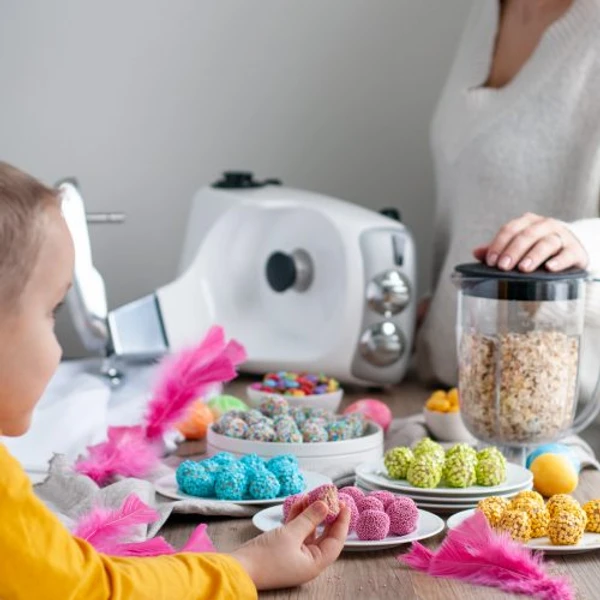 Ingredients
370 gram

oatmeal

200 gram

sugar

2 tbsp

vanilla sugar

200 gram

butter

75 ml

oat drink
Topping: Sprinkles, coconut flakes or optional
Home-made candy for Easter
Making Home-made candy for Easter is fun for everyone. Use a lot of colors and let your imagination run wild.
Follow these steps

Assemble the assistent with the blender.

Mix oatmeal, sugar and vanilla sugar.

Assemble the assistent with beater bowl and cookie whisks.

Mix butter until fluffy, add the oat mix from the blender.

Blend everything into a dough, roll small round candyballs of any size and roll them in sprinkles.