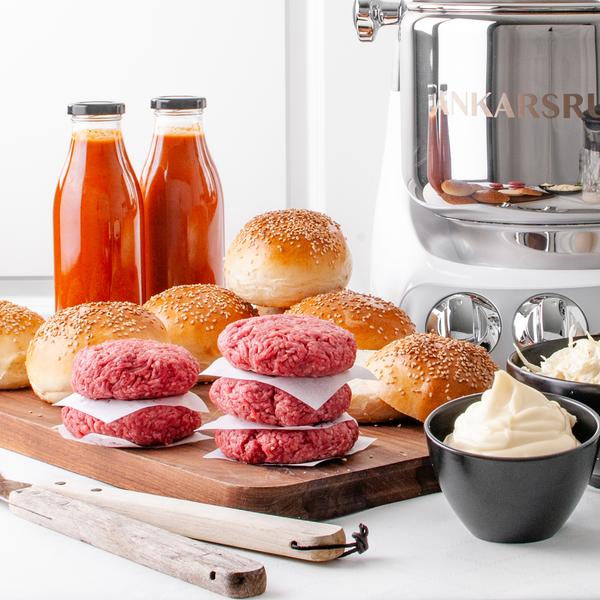 Ingredients
Meat of beef (500 g)

Salt

Black pepper

1/2 onion (optional)
Homemade hamburgers
Make the most delicious hamburgers with our Mincer.
Follow these steps

Assemble the assistent with the mincer.

Cut the meat in stripes.

Use hole disc 4,5 mm.

Start the machine on low speed.

Put the meat in the machine and 1/2 onion (optional).

Make burgers.

Season with salt & pepper.

Serve with all your favourite side dishes.