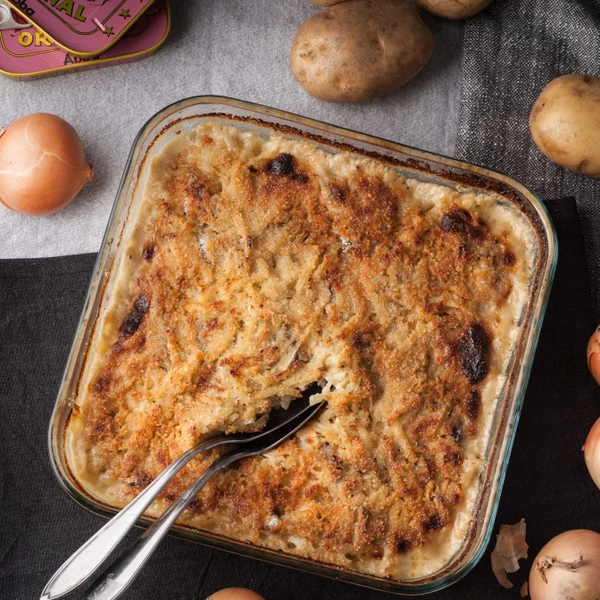 Ingredients
800 gram

potatoes

2 st

onions

250 gram

anchovy + anchovy brine

300 ml

cream

150 ml

milk

40 gram

breadcrumbs

75 gram

salted butter
Salt and pepper
Potato gratin
Preparations for Christmas Eve have started. Try this tasty potato gratin called "Janssons frestelse" in Sweden with potato and anchovy. Let Ankarsrum vegetable cutter help you to do the job.
Follow these steps

Set oven to 200 °C (390°F).

Assemble the assistent with vegetable cutter and slicer drum.

Slice the onions.

Grate the potatoes.

Fry the onionin a fry pan until soft.

Butter an oven pan and add potatoes, onion, anchovy, salt and pepper one after the other in three layers. Add potatoes on top.

Mix milk, cream, anchovy brine and pepper and pour over the gratin.

Add the bread crumbs and then cut the butter in thin pieces and add on top of that

Bake in the oven for about 40-50 minutes.