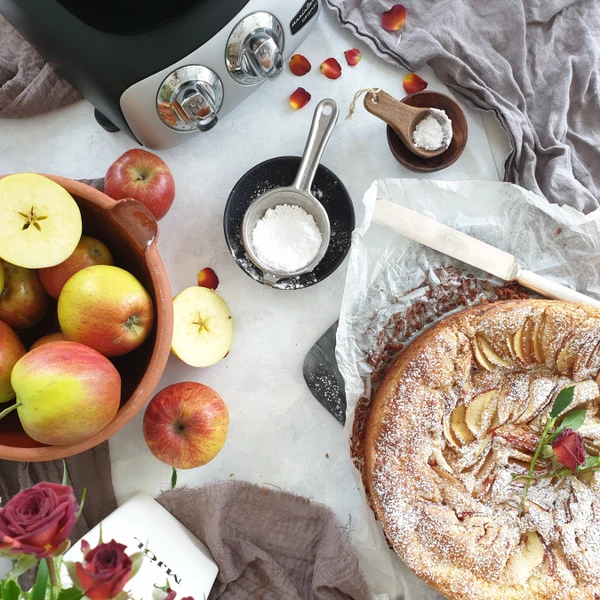 ingredienti
5 eggs (large)

360 g sugar

240 g flour

1.5 tsp baking powder
Topping
3-4 apples sliced thinly

150 g (browned) butter

1 tbsp vanilla sugar

1 tbsp cinnamon
Apple cake with browned butter and cinnamon
Take use of your apples and bake this fantastic apple cake with browned butter and cinnamon
Follow these steps

Start by browning the butter and taking in cinnamon + vanilla sugar, Set aside to cool.

Whisk together eggs and sugar really fluffy.

Then sift down the flour + baking powder and turn around so that you get a smooth batter, but still retains the air from the egg beater.

Pour the batter into a greased and breaded form (approx. 26-28 cm)

Now top the cake with the browned butter, and then stick thin apple slices in the batter evenly distributed over the cake.

Bake at 165 °C (329 °F) for about 35-40 minutes.

Serve hot with a dollop of vanilla ice cream.