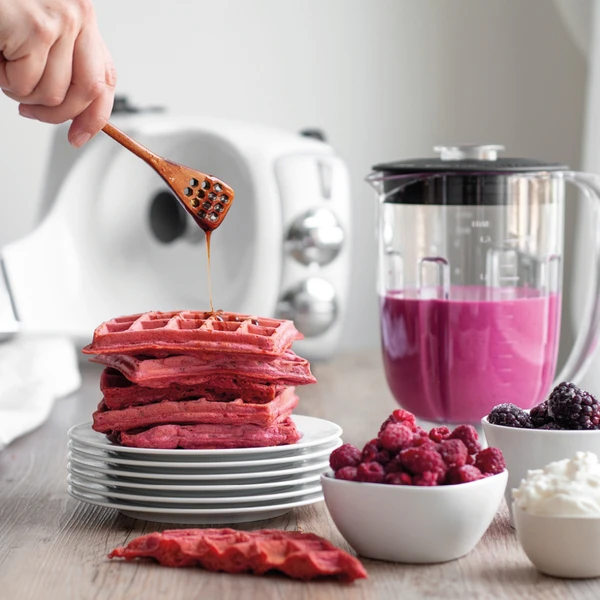 ingredienti
150 gram

beets

50 gram

butter

400 ml

milk

1

egg

210 gram

spelt flour

3 tsp

baking powder

1 tsp

brown sugar

1 tsp

salt
Home-made waffles
Home-made waffles! Easy to make with the Blender. Put beetroots in the batter to make the waffles more colorful, and even tastier
Follow these steps

Peel and cut the beets into small pieces. Put the pieces in a saucepan, cover with water and boil until soft, about 10-15 minutes.

Assemble the assistent with the blender.

Add the beets into the blender and mix smoothly.

Melt the butter and pour into the blender together with milk and eggs.

Mix flour, baking powder, salt and sugar in a bowl and add into the blender. Mix smoothly.

Bake the waffles according to the instructions for your waffle iron. Serve with Greek yoghurt and honey.