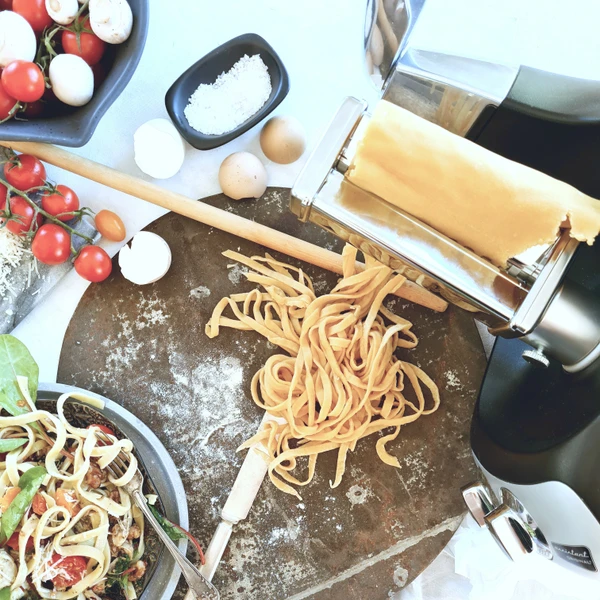 ingredienti
150 g mushrooms

200 g tomatoes, preferably different varieties

240 g artichoke hearts

40 g walnuts

100 g pecorino or parmesan

100 ml olive oil

1 tbsp balsamico

Herbs

1 clove of garlic

1 tbsp honey

Salt and pepper
Pasta with oven-baked artichoke
Homemade pasta with oven-baked artichoke and tomato.
Follow these steps

Set oven to 200°c (392°F)

Divide the tomatoes, artichoke and mushrooms into coarse pieces and place on a baking sheet.

Mix oil, balsamico, honey, garlic and herbs and salt and pepper into a dressing.

Pour the dressing over the vegetables.

Then top with grated Pecorino or parmesan cheese.

Bake in the oven until it gets some color (approx. 15 min)

Then mix with your freshly cooked pasta and some fresh spinach.