New!
Ice Cream attachment
With Ankarsrum Ice Cream maker you can easily make everything from classic vanilla ice cream and soft sorbet, to healthy nice cream and frozen yoghurt.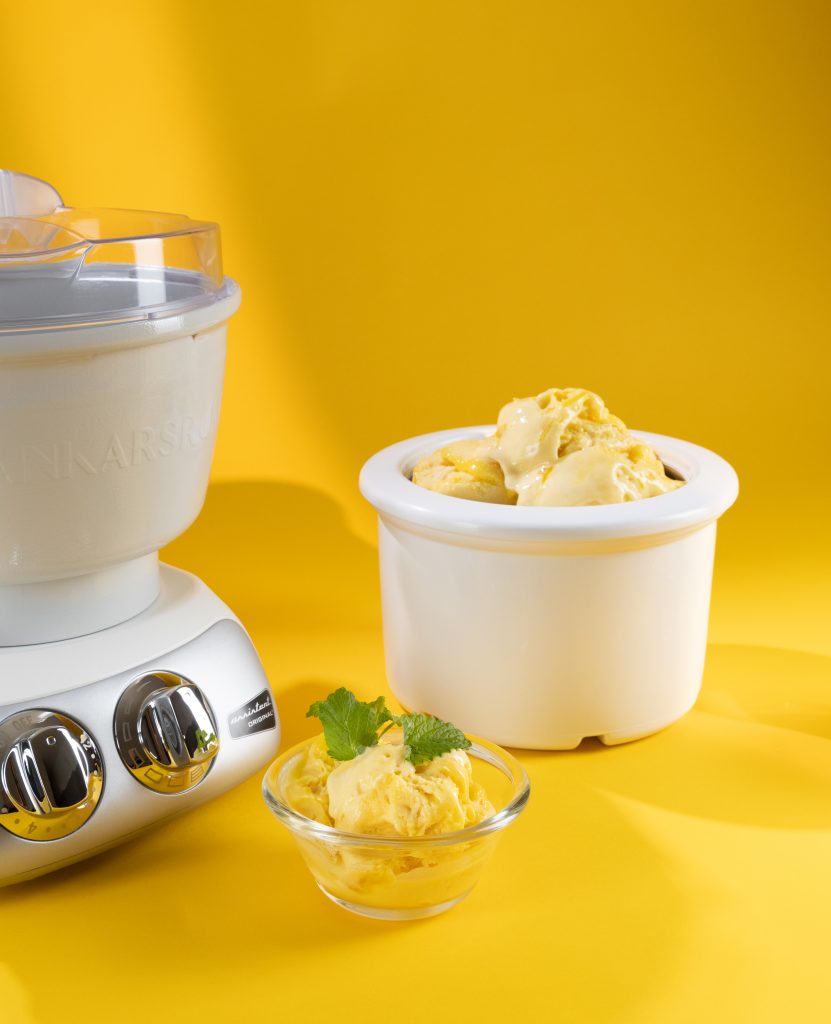 Ice Cream attachment
When Gelato is your craving
It's easy to make your own ice cream! And fun to experiment with different flavors. Do you like lemons, strawberries, violets or pistachios? Only your imaginations sets the limits!
Capacity
The maximum capacity of the freezer bowl is 700 g ingredients, 1,5 l ready to eat ice cream.
Easy to use
With our ice cream machine it is easy to make your favorite ice cream.
Many options
Make ice cream, frozen yoghurt, sorbet or nice cream with your favorite flavors.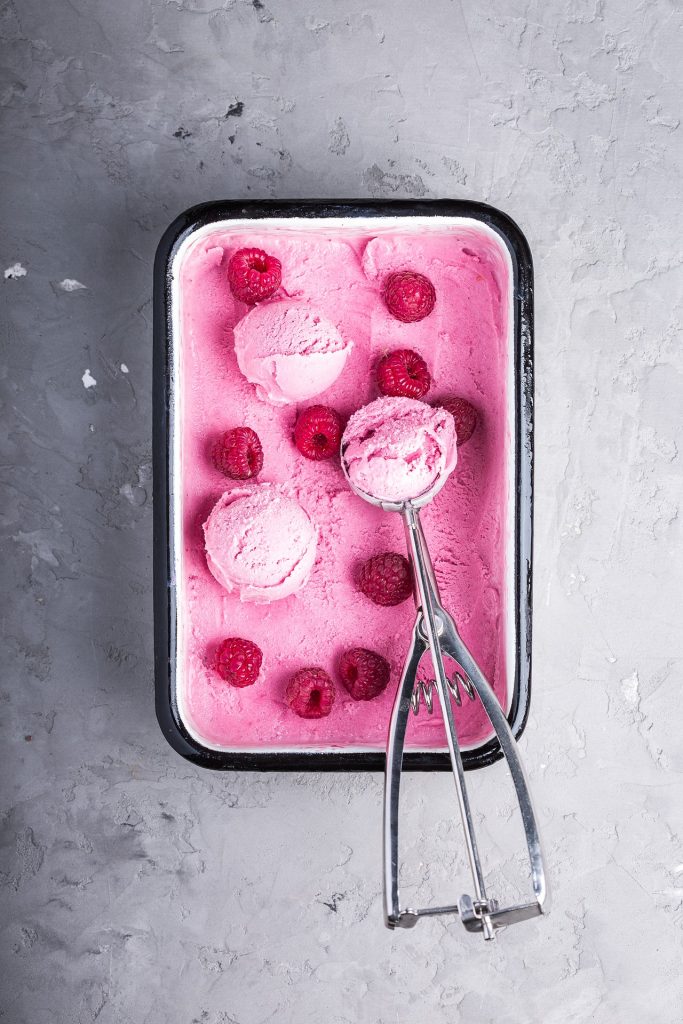 Recipes
Get inspired
Here you will find many delicious recipes that you can make with your Ice Cream machine: Blueberry Ice cream, Mango sorbet, chocolate ice cream, raspberry sorbet, frozen yoghurt and much more!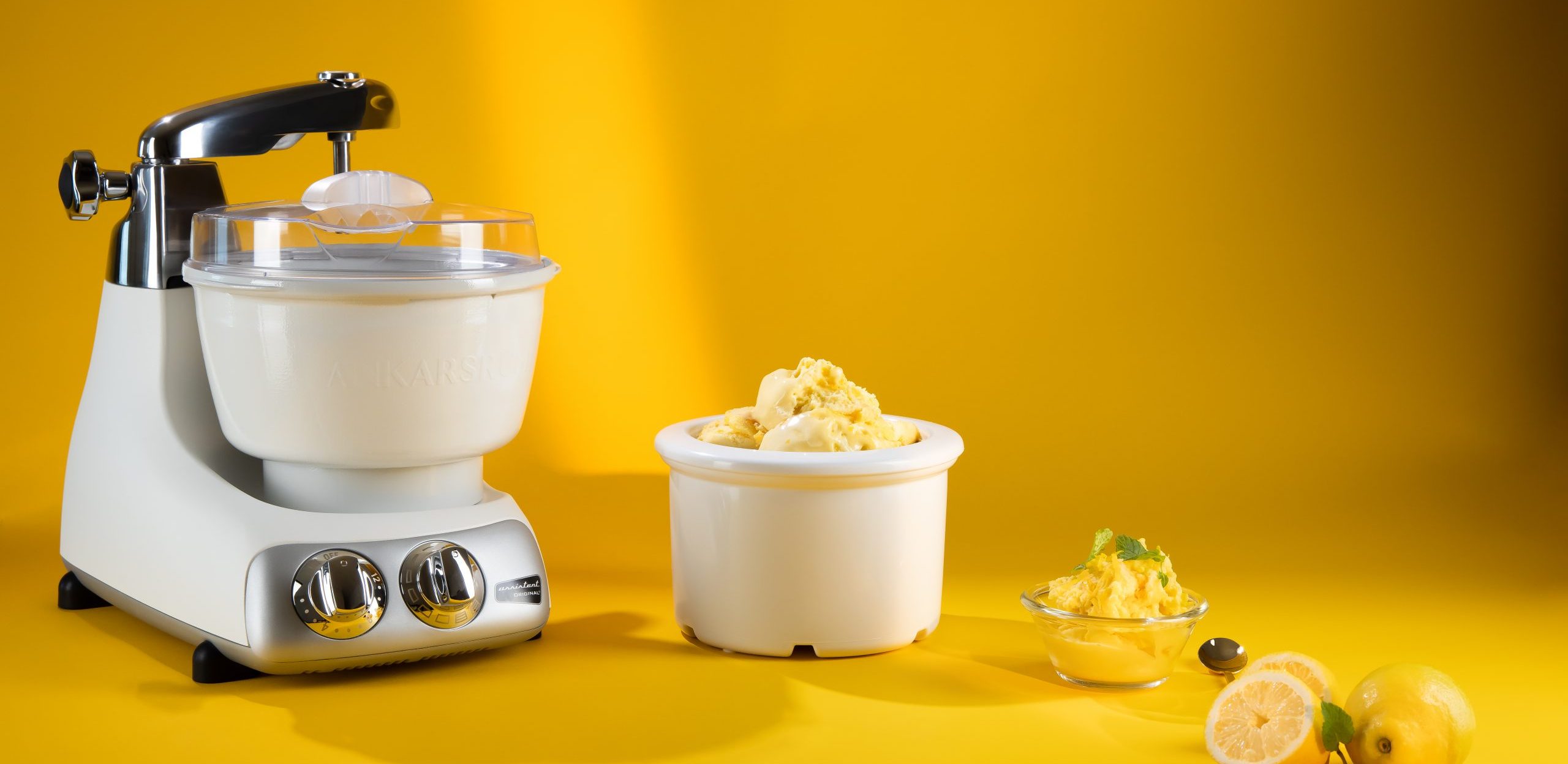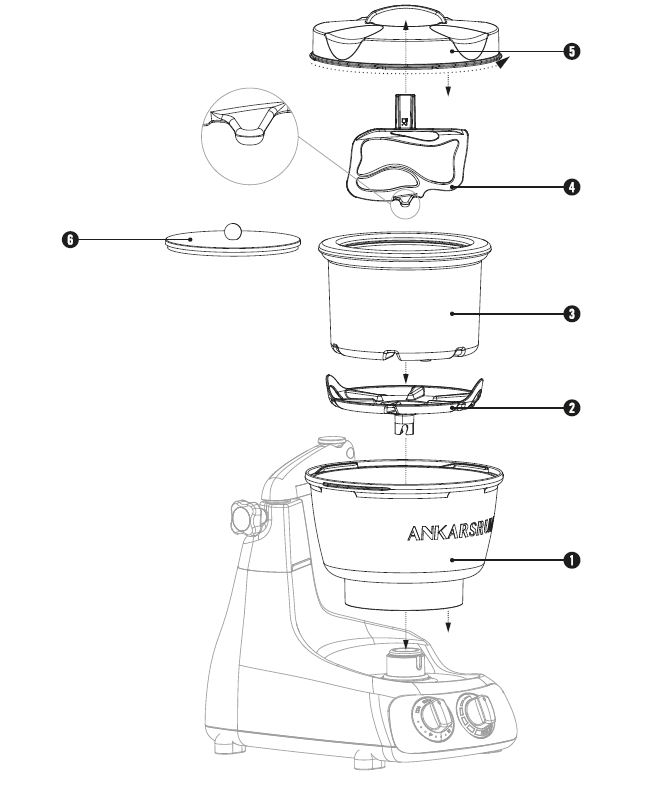 How to assemble
Manual Ice Cream attachment