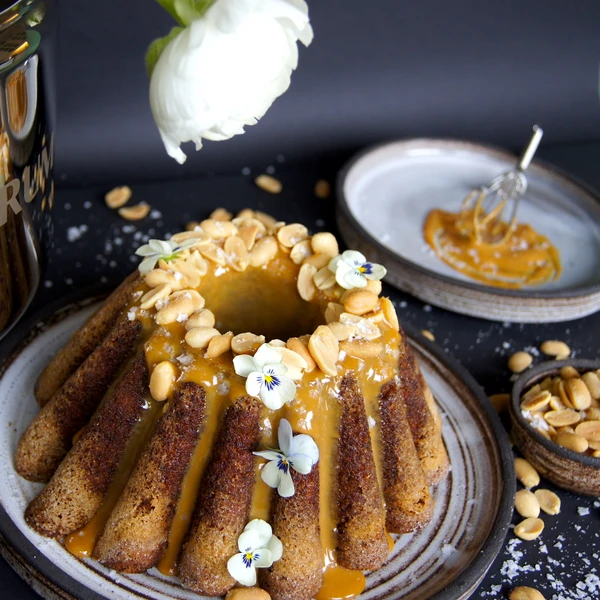 ingredienti
Banana cake
150 gram

salted butter

50 ml

coffee

2

eggs

225 gram

sugar

3

bananas

240 gram

flour

1 tsp

vanilla sugar

1 tsp

bicarbonate

2 tsp

baking powder

0.5 tsp

salt
Topping
350 gram

dulce de leche

50 gram

salted peanuts

1 tsp

sea salt
Banana cake delux
A lovely banana cake with deeper tones of brown butter and coffee
Follow these steps

Set oven to 175°C (347°F)

Grease and flour a bunt pan.

Melt the butter in a sauce pan and add the coffee. Put a side to cool down.

Assemble your assistent with whisk bowl and balloon whisks.

Add eggs and sugar and beat on medium speed until batter is very airy.

Mix all dry ingrediencies together and add to the batter.

Add mashed bananas and the butter/coffee mix into the batter.

Pour the batter into the bunt pan.

Bake for 45 minutes and let cool down.

Whisk the dulce de leche until smooth.

Pour the dulce de leche over the cake and decorate with peanuts and sea salt.