Vegan strawberry-cream ice cream
Indulge in the delightful taste of Vegan Strawberry Cream Ice Cream - a luscious, dairy-free treat bursting with fresh strawberry goodness. A refreshing delight for all ice cream enthusiasts.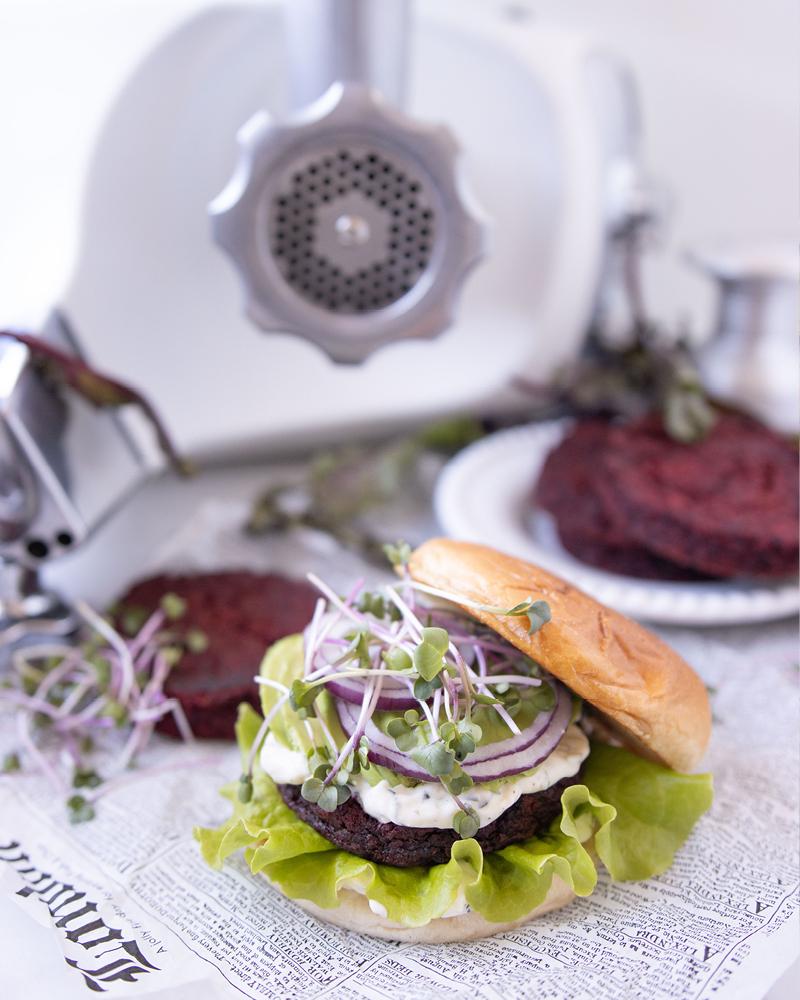 Beetroot burgers
Of course, you can make vegetarian burgers with our Mincer as well. Here is a recipe for these delicious Beetroot burgers.