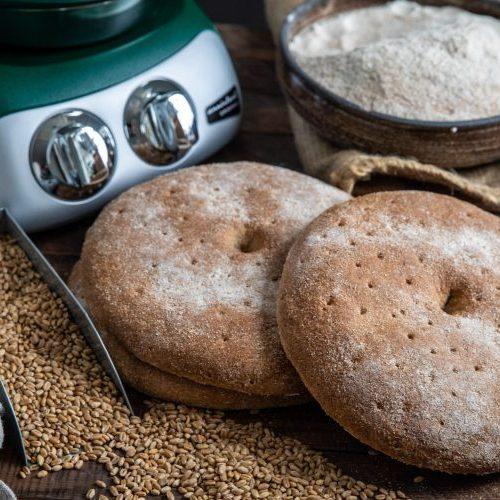 Bread with fresh grinded flour
Recipe together with Fredriksfika. Bread with flour that you grind yourself in Ankarsrum's Grain Mill. Grinding your own flour gives a lot of flavor and a lovely character to the bread.
Loaves
A quick and easy baked "empty-pantry-bread" where you can easily choose from ingredients you have at home!