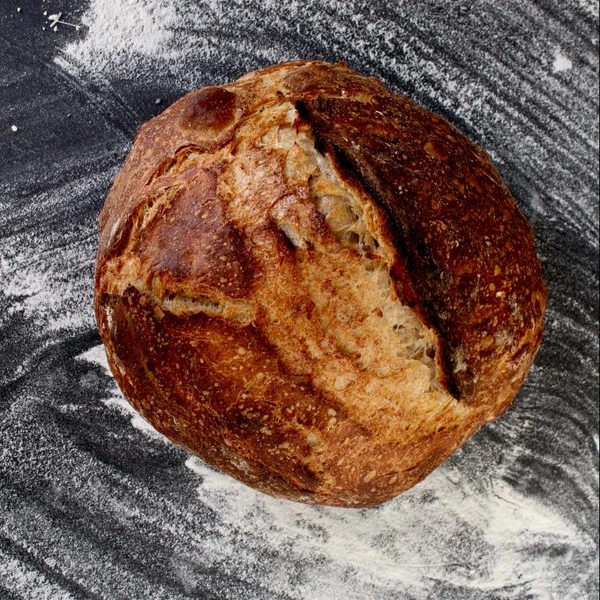 Ingredients
500 g flour

100 g durum wheat flour

400 g cold water

20 g salt

Yeast as a small dry pea about 2 g
Bread on baking steel
Crispy and delicious bread that is easy to make.
Follow these steps

Assemble the assistent with the bowl, dough roller and dough knife.

Add water and yeast into the bowl and let the yeast dissolve.

Turn on the machine at low / medium speed and set the timer at about 8 minutes.

Put on the bowl cover and leave to ferment overnight at room temperature.

Time for folding in the morning. Then leave the dough to rise in the fridge for another day.

Remove the dough from the fridge a few hours before it is time to bake.

Fold and shape into a loaf. Ferment under a baking towel for an hour.

Preheat the oven to 260 °C (500 °F) with baking steel on a wire rack in the middle of the oven. Set a saucepan of water on the bottom of the oven just before baking to create steam.

Make a cut in your bread so that the steam can expand. Then place the bread on the baking steel and bake for 10-15 minutes.

When the bread has a nice crust - lower the temperature to 180 °C (356 °F), remove the saucepan with water and bake for another 45 minutes. Remove the bread, let it rest on a wire rack until it has cooled. Time to eat!