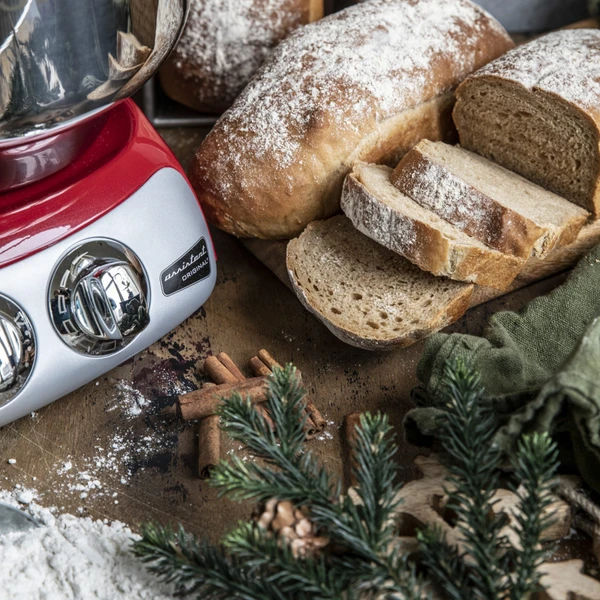 Ingredients
50 g yeast

500 ml Christmas root beer

2 tsp salt

2 tsp ground cinnamon

2 tsp ground ginger

300 g rye sieve

420-480 flour

50 g room temperature butter
Christmas bread on root beer
Did you know that you can bake with Christmas root beer? That is what we did in this recipe, and it turned in to delicious Christmas bread.
Follow these steps

Assemble the assistent with bowl, dough roller, and dough knife.

Crumble the yeast in the bowl, stir with the Christmas root beer.

Add the rest of the ingredients and set the timer to 10 minutes. Put the bowl cover on and leave to ferment for 60 minutes.

Grease three 1.5-liter molds with butter

Put the dough on a floured baking sheet and divide into three equal parts. Form into loaves and place in the molds.

Sprinkle with a little flour and cover with a kitchen towel and leave to rise for another 30 minutes. Heat the oven to 200°C (392 °F). Bake in the lower part of the oven for 25-30 minutes.

Allow to cool completely in the mold before cutting it.