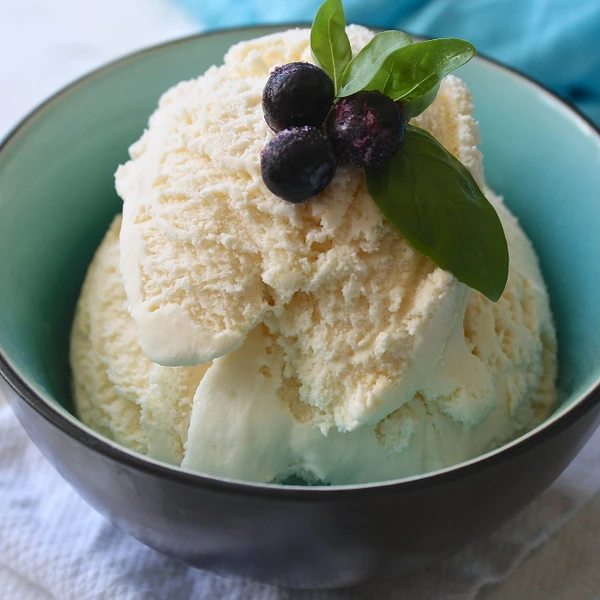 Ingredients
4 ripe bananas

100 g plain yogurt

1 tbsp honey or vanilla syrup (optional)
Frozen yogurt with banana
An easy recipe for Frozen yogurt with banana. As healty as ice cream gets, but equally delicious.
Before use

Place the freezer bowl in the freezer, -18 ºC (about 0ºF), for 20-24 hours.

Follow these steps

Peel and slice the bananas and place in a sealed container in the freezer for 2 hours.

Assemble the assistent with the blender.

Add the frozen bananas chunks, yogurt, and honey/vanilla syrup (optional) into the blender and mix until you have a creamy batter.

Pour the batter into the freezer bowl through the opening in the lid.

Let the machine run at low/medium speed for 20-30 minutes until the desired consistency is reached.

Eat right away, or put the freezeer bowl with the lid in the freezer and save for later.