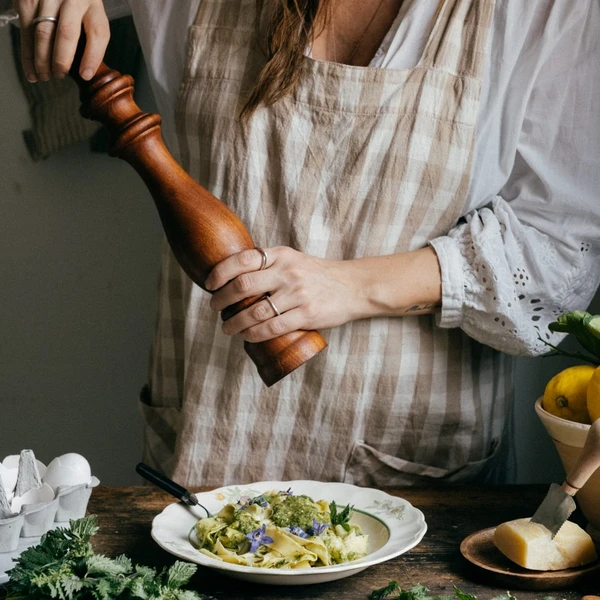 Ingredients
Pasta dough
5 eggs

3 tbsp olive oil

355 g flour
Pesto
100 g nettle or basil

45 g almonds

135 g olive oil

40 g parmesan

1 clove of garlic

½ lemon (juice and zest)

Sea salt

Edible flowers (optional)
Lasagnette with nettle pesto
Le plus délicieux des pestos de pâtes!
Follow these steps

Mix flour, eggs and olive oil with the bowl, dough roller and dough knife into a pasta dough.

Finish by shaping the dough with your hands and wrap it in plastic.

Let it rest in the refridgerator for 30 minutes.

Use the pasta roller for Lasagna to form sheets of the dough, finish at thickness 7. If you want, garnish these with nettle leaves and edible flowers that you roll together with the pasta dough at the end.

When you have made sheets of all the dough, divide these into the appropriate pasta length and use the Pasta Cutter for Lasagnette.

Assemble the assistent with the blender.

Mix all the ingredients for the pesto without the lemon, which you finish with when everything is mixed.

Boil the pasta for about 3 minutes in well-salted water and serve with the nettle pesto.