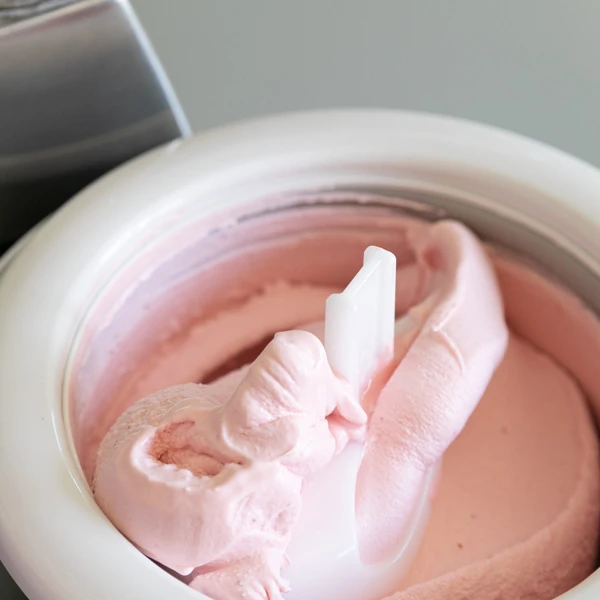 Ingredients
250 g of fresh strawberries

250ml soy/oat whipping cream (I used Alpro soy whisk)

⅔ dl sugar
Vegan strawberry-cream ice cream
Indulge in the delightful taste of Vegan Strawberry Cream Ice Cream - a luscious, dairy-free treat bursting with fresh strawberry goodness. A refreshing delight for all ice cream enthusiasts.
Follow these steps

Put the Ankarsrum ice cream bowl in the freezer the day before. Keep the strawberries and cream in the fridge overnight as well, so they are definitely cold.

Purée the strawberries, cream and sugar in a blender. Leave for a while to let the cream foam up.

Take the ice cream bowl out of the freezer and assemble all the parts. Pour the ice cream mass into a bowl and start the machine. Let the machine run on medium speed for about 10 minutes or until the mixture is thick. You can serve the ice cream right away or put the bowl in the freezer until serving time. Let it melt for a while before serving.