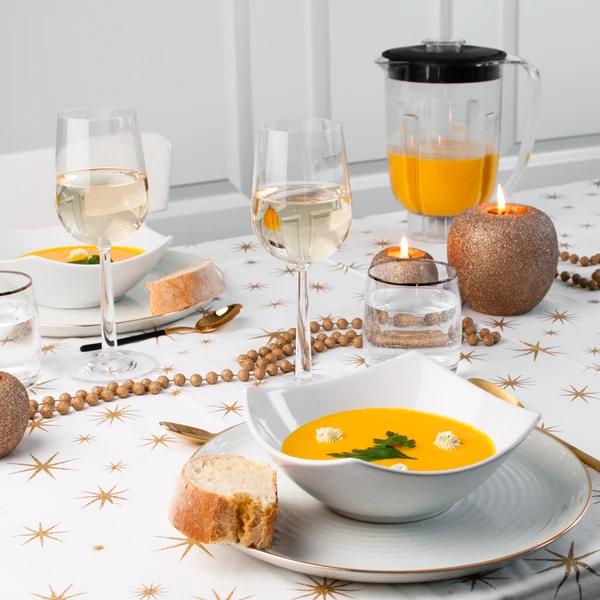 ingredienti
750 g carrots

1 yellow onion

10 g butter

2 tsp salt

500 ml water

2 tbsp lobster stock

400 ml water

200 ml cream

½tbsp Cognac (can be excluded)

½pinch cayenne pepper

Salt & white pepper
Garlic Butter
100 g butter

1 clove of garlic

1 tbsp parsley

1 tsp salt

1 tsp salt
Main Course – New Years
Tips on main course for New Year's. A simple lobster soup that tastes delicious. Serve with home made bread.
Follow these steps

Start by making the garlic butter.

Peel and cut the carrots into smaller pieces. Peel and finely chop the onion. Put the vegetables in a saucepan and fry in butter.

Add water and salt and cook until the carrots are soft.

Assemble the assistent with the Blender

Pour the vegetables and liquid into the blender and mix to a smooth puree.

Pour the puree back into the pot and add lobster stock, water, cream and Cognac. Let simmer for a few minutes.

Taste with salt and white pepper. Serve with garlic butter and bread.