Beater bowl in stainless steel
Art No: 920900078
• The beater bowl can withstand heat and is excellent for making, for example, Italian meringue.
• The material of the beater bowl is stainless steel.
• The beater bowl fits all Assistent Original models N1-N30.
• The beater bowl holds up to 3.5 liters in volume
The beater bowl is easy to use with both measurements and handles. The bowl is constructed with a silicone ring for increased stability.
112 €
New beater bowl - In stainless steel
Take your pastries to the next level!
Now Ankarsrum is launching a new accessory for its stand mixer – a beater bowl in stainless steel that takes your baking to the next level! Homemade is easy with a reliable and multifunctional stand mixer in the kitchen, and now anyone who dreams of making the perfect Italian meringue, creating colorful macarons or advanced cakes can become king or queen of pastries!
A PASSION FOR PASTRY!
Efficient whisking
A beater bowl in stainless steel that makes your stand mixer even more complete. The new beater bowl from Ankarsrum is both stylish, functional and results in more efficient whisking. Put it to the test and make a fluffy meringue, bake perfect macarons or prepare a fantastic meal.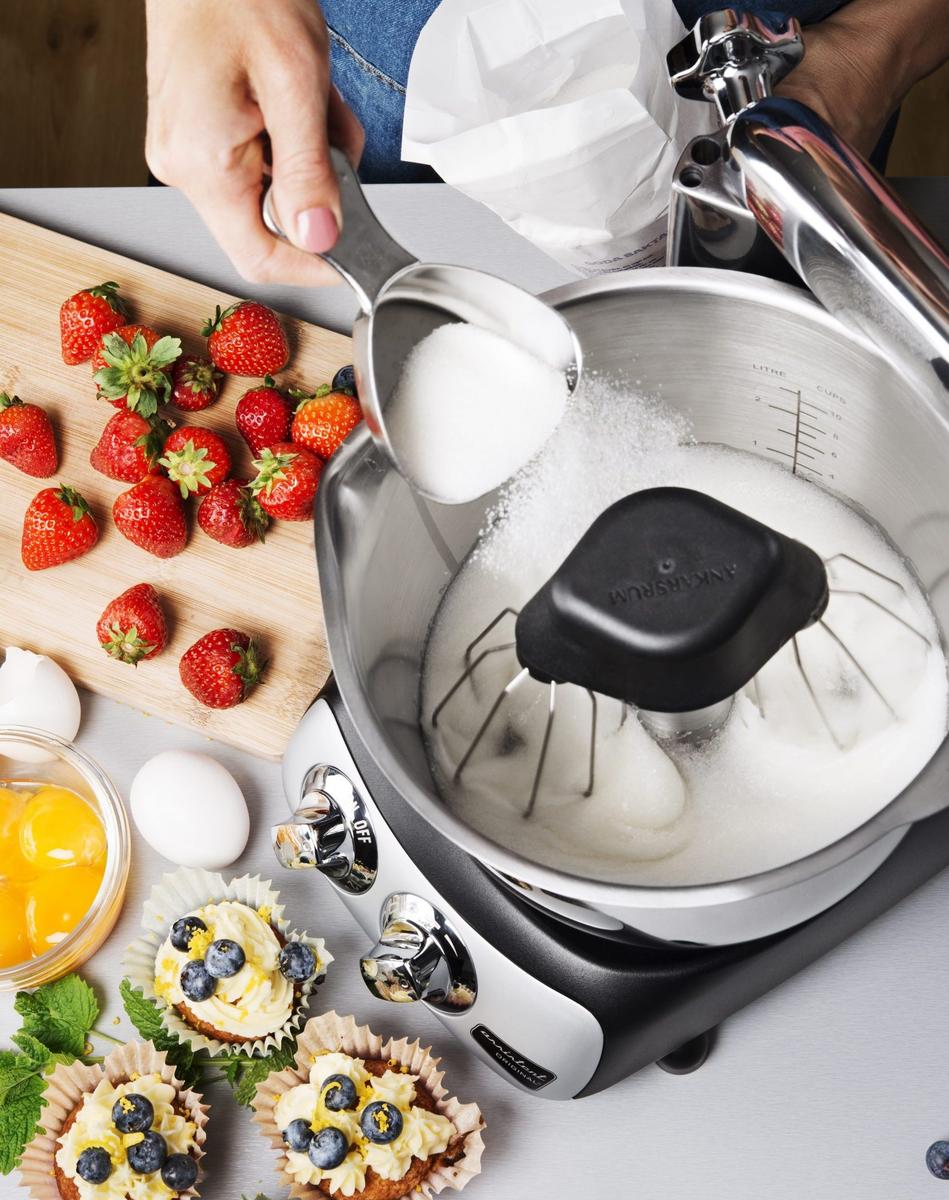 FLUFFY MERINGUE, BAKE PERFECT MACARONS OR PREPARE A FANTASTIC MEAL.
Become king or queen of pastries!
Ankarsrum already have many accessories to choose from to create everything from the perfect sausage, hamburger, bread, pasta, and applesauce, to a healthy smoothie. Only your imagination sets the limits to what you and your Ankarsrum Assistent Original can accomplish together. With the latest addition to the accessory family, you can now also become king or queen of pastries.