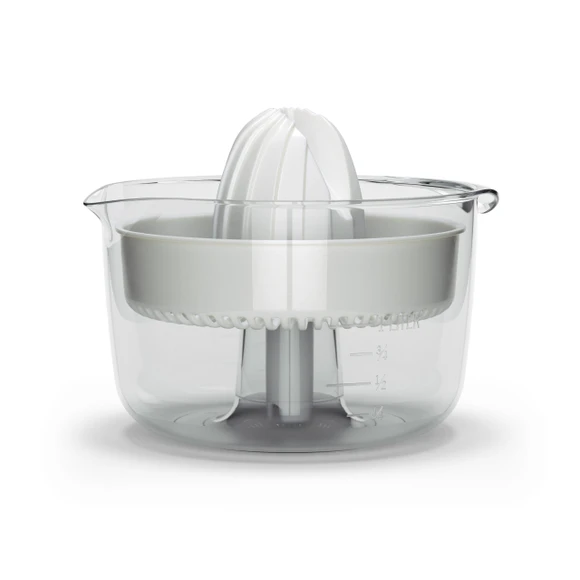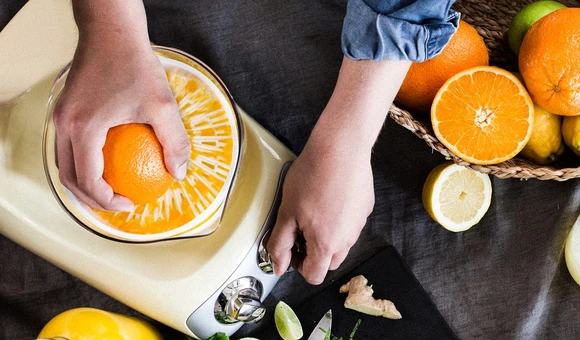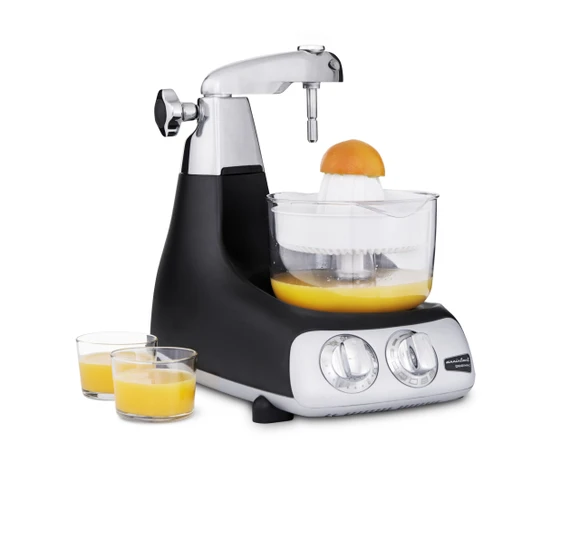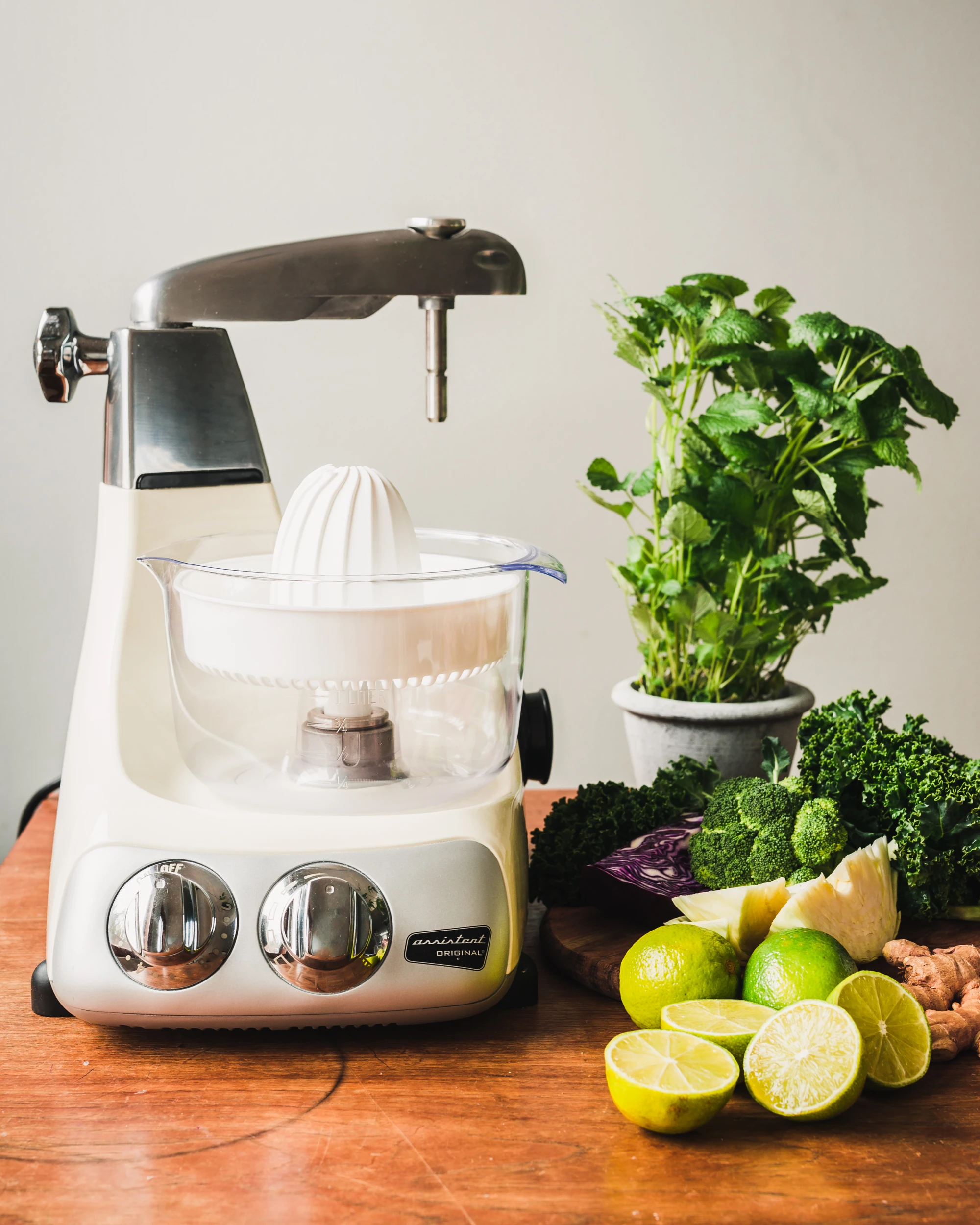 Citrus Press
Art No: 920900026
Welcome to a greener world! Using a citrus press makes it easy to squeeze fruit.
• With the citrus press you can press oranges, lemons, limes and grapefruit.
• The citrus press consists of a transparent container/bowl and a white citrus press reamer.
• The trough in the citrus press prevents the bitterness of the centre of the citrus fruits from ending up in the juice and affecting the taste.
• The strainer around the citrus press catches any seeds and the flesh of the fruit.
• Citrus container/bowl has a 1.2 litre capacity and is made of SAN plastic, BPA free.
• The citrus press fits Assistent models N1-N30.
44 €
Citrus press
Vitamin boost
START YOUR DAY WITH A VITAMIN BOOST! Who does not want to start the day with a freshly squeezed juice? With Ankarsrum's citrus press, you can squeeze oranges, lemons and lime whenever you want.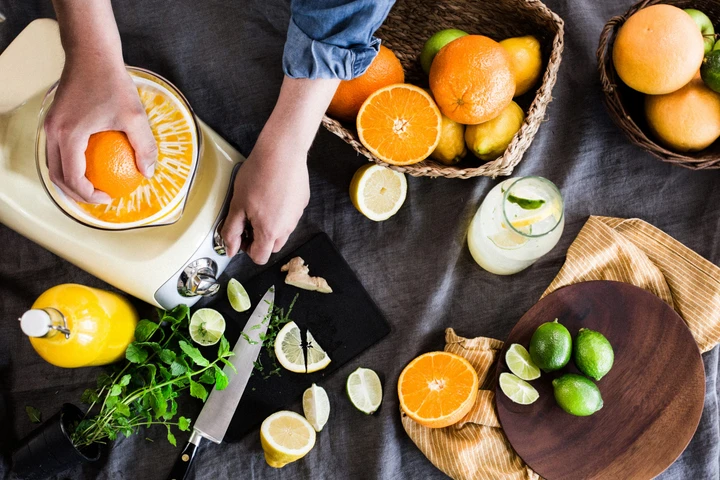 Perfect in the kitchen
Easy to use
With the citrus press, you also get as much juice as possible out of the citrus. It is easy to use and contains 1,2 L. and is compatible with all assistent models N1-N30.