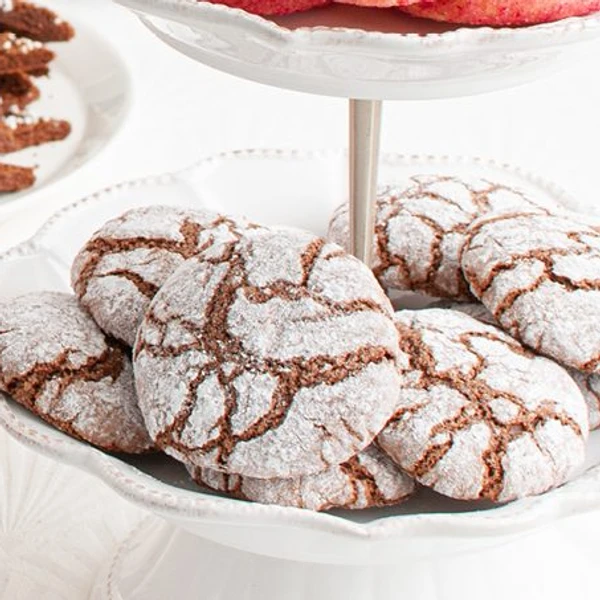 Ingredients
1-2 egg white

135 g sugar

150 g almond flour

1 tsp potato flour
Topping:
Amaretti (glutenfree)
Who doesn't love cookies! Here are our favourite recipe for Amaretti Cookies.
Follow these steps

Set oven to 200 °C (392 °F). Cover one baking pan with baking sheet paper

Assemble the assistent with beater bowl and balloon whisks.

Whisk sugar and egg whites

Add cocoa, almond flour and potato flour. Whisk into a batter.

Pour icing sugar into a small bowl. Shape the sticky dough into small balls, roll in icing sugar and place on the baking pan.

Bake for 5-8 minutes, or until the cookies feel bubbly on top.

Let cool.