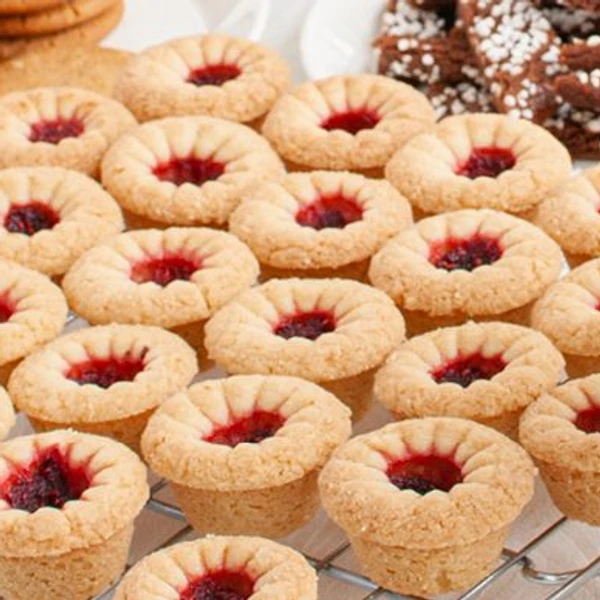 Ingredients
200 g butter

240 g flour

90 g sugar

2 tsp vanilla sugar

3/4 tsp baking powder

125 g jam
Cookies with jam
Who doesn't love cookies! Here are our favourite recipe for cookies with raspberry jam.
Follow these steps:

Set oven to 175 °C (347 °F)

Assemble the assistent with beater bowl and cookie whisks.

Whisk butter (soft) , sugar and vanilla sugar.

Add flour and baking powder.

Divide the dough into 24 pieces, roll and place in cupcake molds.

Make a hole in each cookie. Use the citrus press to get a star pattern.

Add about 1-2 tsp jam in each cookie.

Bake in the center of the oven for 20 minutes or until the cookies have some color.

Allow to cool in cupcake molds.