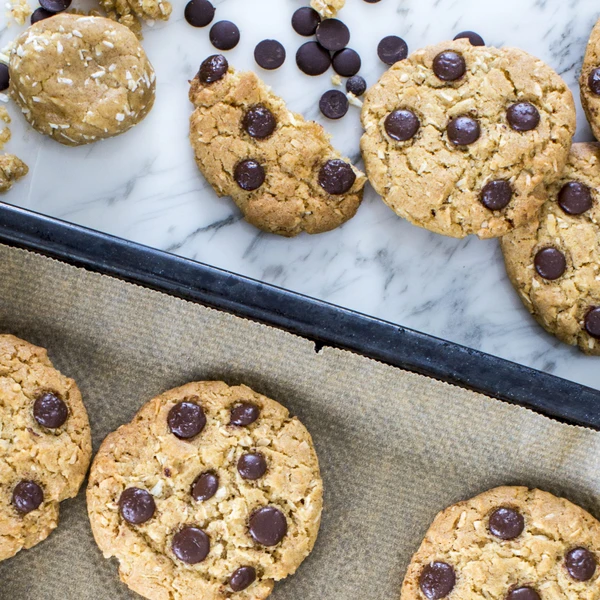 Ingredients
225 g butter (room temperature)

225 g packed brown sugar

160 g sugar

5 g vanilla sugar

2 eggs

240 g flour

5 g baking soda

9 g salt
Homemade Cookies
One of the many delicious things you can make with your Ankarsrum Assistent Original.
Follow these steps

Add room temperature butter, brown sugar, sugar, vanilla sugar. Start the machine

Add the eggs, Mix flour, baking soda & salt. Add to the dough

Set oven to 200°C (392°F).

Roll round cookies and place them on baking sheet paper. Bake in the oven for about 10 min.

Decorate with chocolate while the cookies are hot. Let the chocolate melt.