Learn a little more.
With an Ankarsrum in the kitchen it is easy to swing together a sourdough bread or make your own sausage. Take a closer look at our articles and become a real professional with your machine…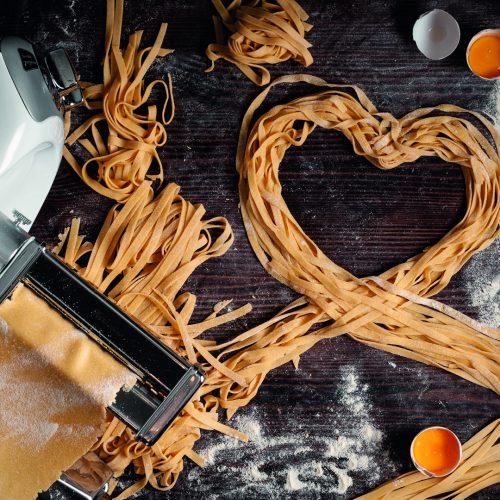 Home Made Pasta
Serving home made pasta impresses during any dinner. Here you will learn a little more about how to make your own pasta!