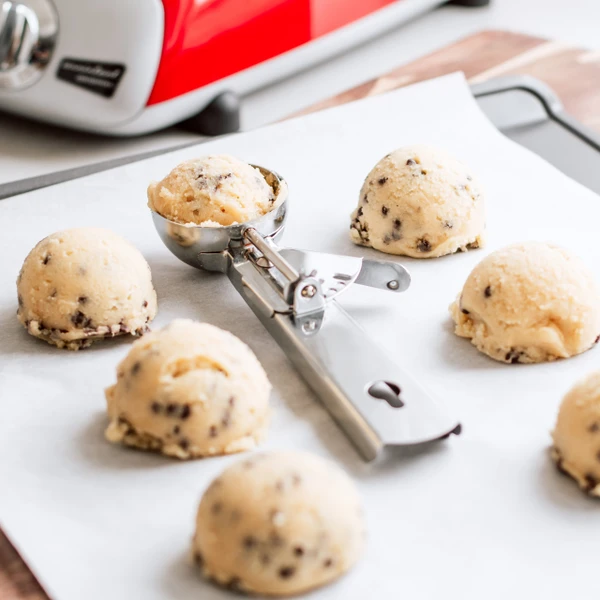 Ingredients
200 g butter

270 g wheat flour

90 g sugar
Basic shortbread pastry
A simple basic recipe for shortcrust pastry.
Follow these steps:

Set the oven to 175 °C/357 °F. Line the tray with baking paper.

Assemble the assistant with beater bowl and cookie beaters.

Grate butter and mix with flour and sugar to a coarse comb. Gather up the dough and knead into a firm dough.

Wrap in plastic and put in the fridge to rest, at least half an hour.

Shape into desired cookies.

Bake in the middle of the oven, adjust the time to the size of the cookies (approx. 10-12 minutes) or until the cookies have a little color.

Leave to cool on a wire rack.