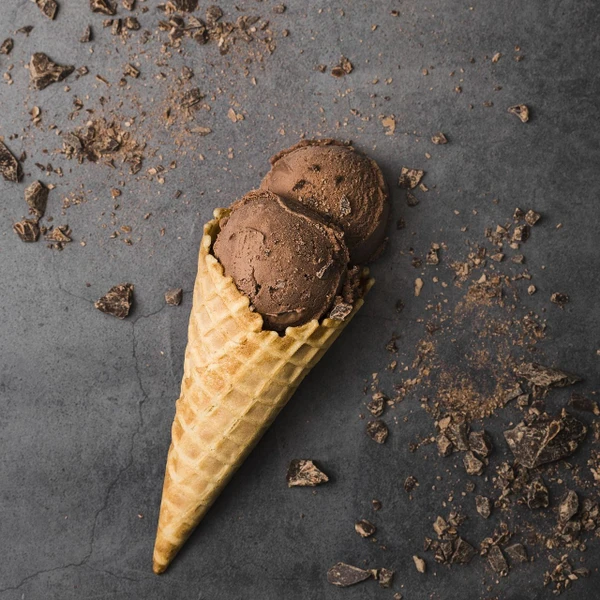 Ingredients
90 g sugar

3 egg yolks

300 ml milk

100 ml cream

0,5 g salt

100 g dark chocolate (70%)

Garnish: grated dark chocolate
Chocolate ice cream
Who does not love chocolate ice cream? This homemade chocolate ice cream is truly a favorite!
Before use

Place the freezer bowl in the freezer, -18 ºC (about 0ºF), for 20-24 hours.

Follow these steps

Assemble the assistent with the beater bowl and balloon whisks.

Whisk egg yolks and sugar until the batter is light and fluffy.

Boil the milk and cream with the salt. Chop or break the chocolate and add into the cream milk. Stir until the chocolate melts. Add the yolks and sugar and stir, let it simmer a little bit until the batter begins to thicken, about 84 ° C (make sure it doesn't boil).

Set the batter in the refrigerator, and allow to cool to refrigerator temperature.

Pour the ice cream batter into the freezer bowl through the opening in the lid.

Let the machine run at low/medium speed for 20-30 minutes until the desired consistency is reached.

Eat right away, or put the freezeer bowl with the lid in the freezer and save for later.