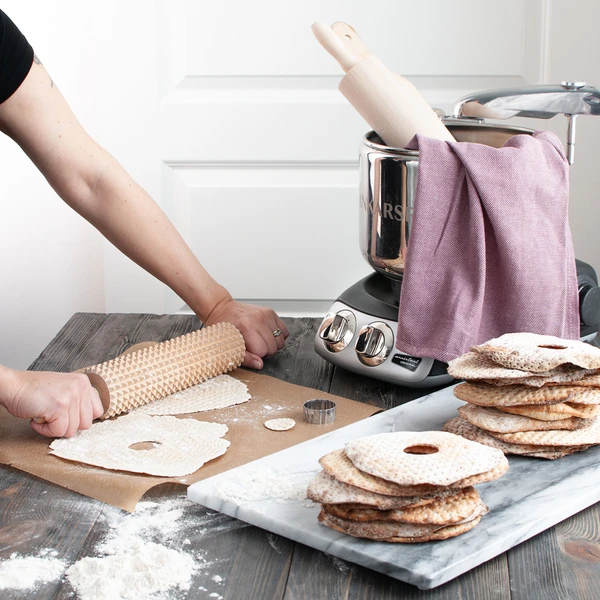 Ingredients
50 g

yeast

500 ml

milk

210 g

barley flour

210 g

pine bark flour, sifted

180 g

flour

2 tsp

salt
Crispbread
Crispbread is an essential part of the Swedish summer - And it is something that everyone can succeed with.
Follow these steps

Dissolve the yeast in lukewarm milk.

Assemble the assistent with steel bowl, dough roller and dough knife.

Add soft butter, salt and most of the flour. Work the dough for a few minutes.

Put on the lid let rise for half an hour.

Set the oven to 250°C (482 °F).

Put the dough on a floured table and divide it into 20 pieces. Shape into buns, cover with a baking towel.

Roll out two buns into round crispbreads and place them on baking pan with baking sheet paper. Use a cookie-pan or similar to make round holes in the center of the bread.

Bake in the middle of the oven for 6-8 minutes or until they have some color.

Meanwhile, roll out two new crispbread and bake them afterwards.

Let the bread cool.