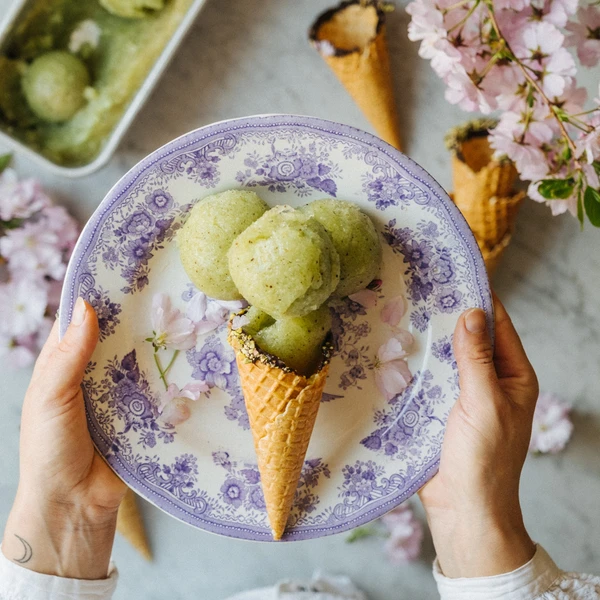 Ingredients
300 ml water

225 g sugar

5 kiwi

0.5 lemon, juice
Kiwi Sorbet
Kiwi sorbet is a magnificent sorbet that you can serve as both an appetizer, starter or dessert. Here we serve it in waffle cones dipped in chocolate and nuts.
Follow these steps

Make sure to put the ice cream container in the freezer for about 20-24 hours before you will use it

Boil water and sugar while stirring so that the sugar dissolves. Put in the freezer for at least 20 minutes so that the mixture gets really cold.

Assemble the assistent with the blender.

Peel the kiwi and divide. Mix in the blender together with the cold syrup and the juice from the lemon to a smooth batter.

Add the batter little by little so that ice crystals do not form. Let the machine run for 25-30 minutes.

Serve in waffle cones or bowls right away or pour into a mold and freeze for later.