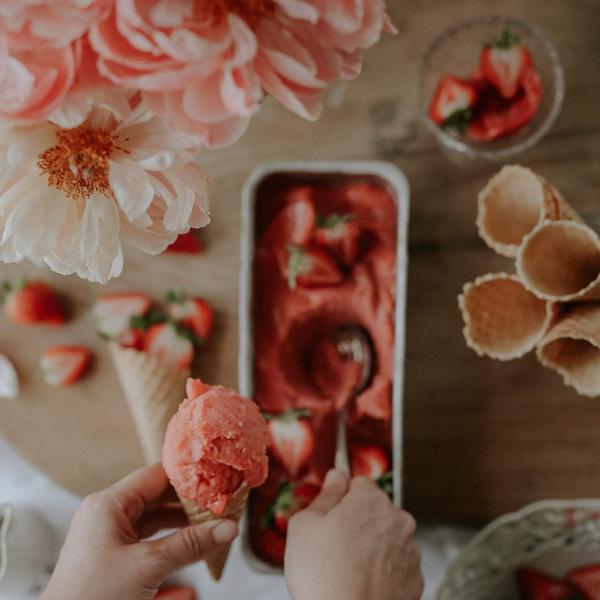 Ingredients
500 g strawberries, frozen or fresh

250 g sugar

250 ml water
Strawberry Sorbet
Is there anything else that tastes more like summer than a Strawberry Sorbet?
Before use

Place the freezer bowl in the freezer, -18 ºC (about 0ºF), for 20-24 hours.

Follow these steps

Boil sugar and water to a syrup.

Assemble the assistent with the blender.

Mix together with frozen strawberries until you have a smooth batter. Strain the batter and then set the batter in the refrigerator, and allow to cool to refrigerator temperature.

Assemble the assistent with the ice cream maker.

Pour the ice cream batter into the freezer bowl through the opening in the lid.

Let the machine run at low/medium speed for 20-30 minutes until the desired consistency is reached.

Eat right away, or put the freezeer bowl with the lid in the freezer and save for later.