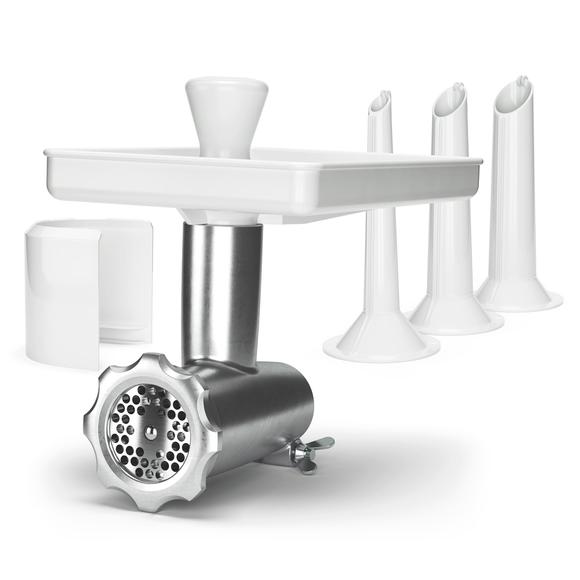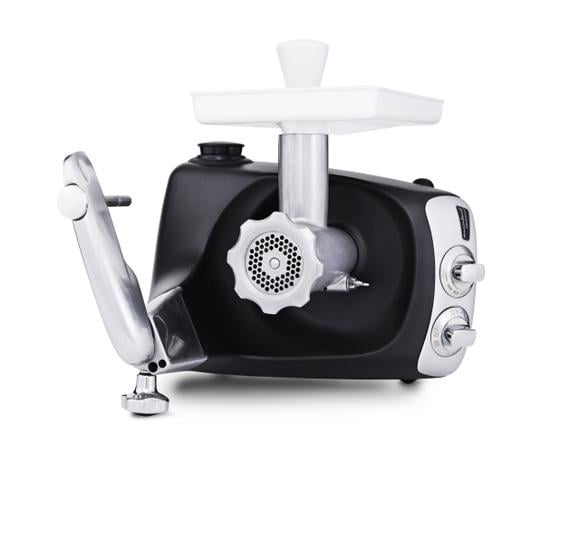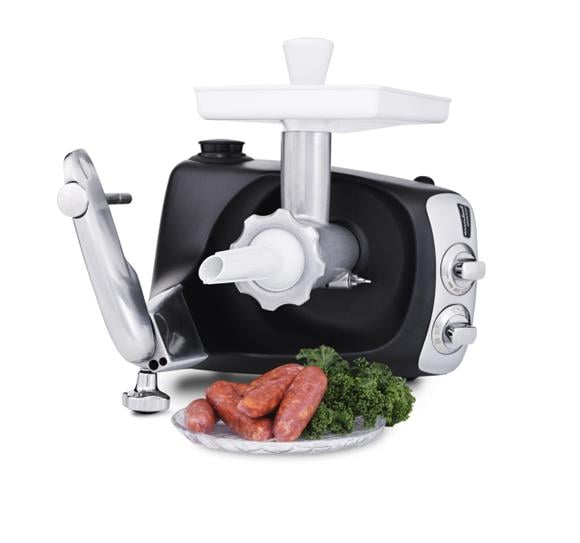 Mincer Basic Package
Art No: 920900057
A meat grinder in the kitchen means you can take your cooking to a whole new level. And that applies whether you prefer meat, fish or vegetarian, because you can use the grinder to make minced fish just as well as minced meat or minced chickpeas!
Mincer Basic contains Mincer, 3 sausage horns 10/20/25 mm, feeder tray, feeder plug, disc 4.5 mm, splashguard for mincer.
$ 209.95
Accessories
LOVED BY THE CUSTOMERS!
A world class mincer
In addition to the mincerhouse with a feeder unit that helps you grind, you will have everything you need to make your own sausage! You get no less than three different sausage horns so you can make anything from hot dogs and nürnbergers to bratwürst and salsiccia — or why not go for a fish sausage or a falafel?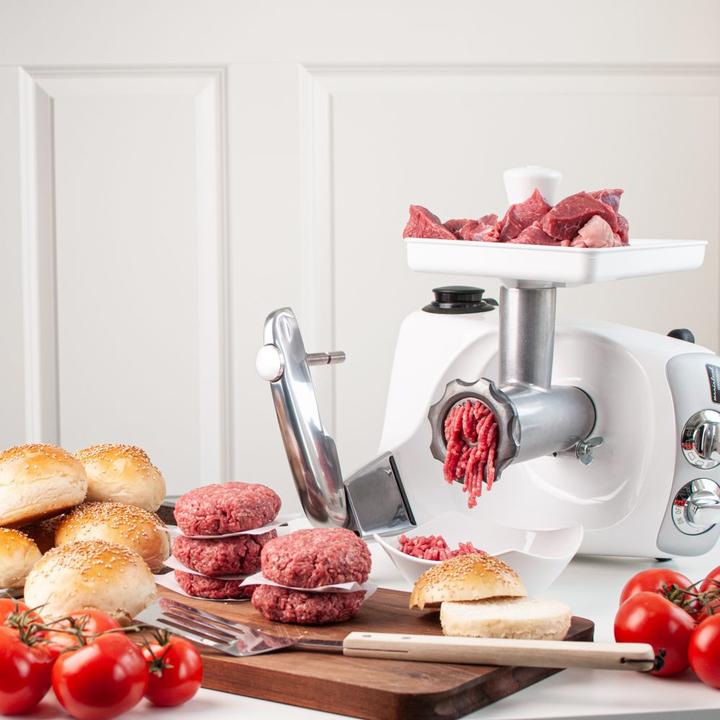 MAKE YOUR OWN SAUSAGE
3 different sausage horns
A mincer in the kitchen means you can take your cooking to a whole new level. And that applies whether you prefer meat, fish or vegetarian, because you can use the grinder to make minced fish just as well as minced meat or minced chickpeas! Mincer Basic contains Mincer, 3 sausage horns 10/20/25 mm, feeder tray, feeder plug, disc 4.5 mm, splashguard for mincer