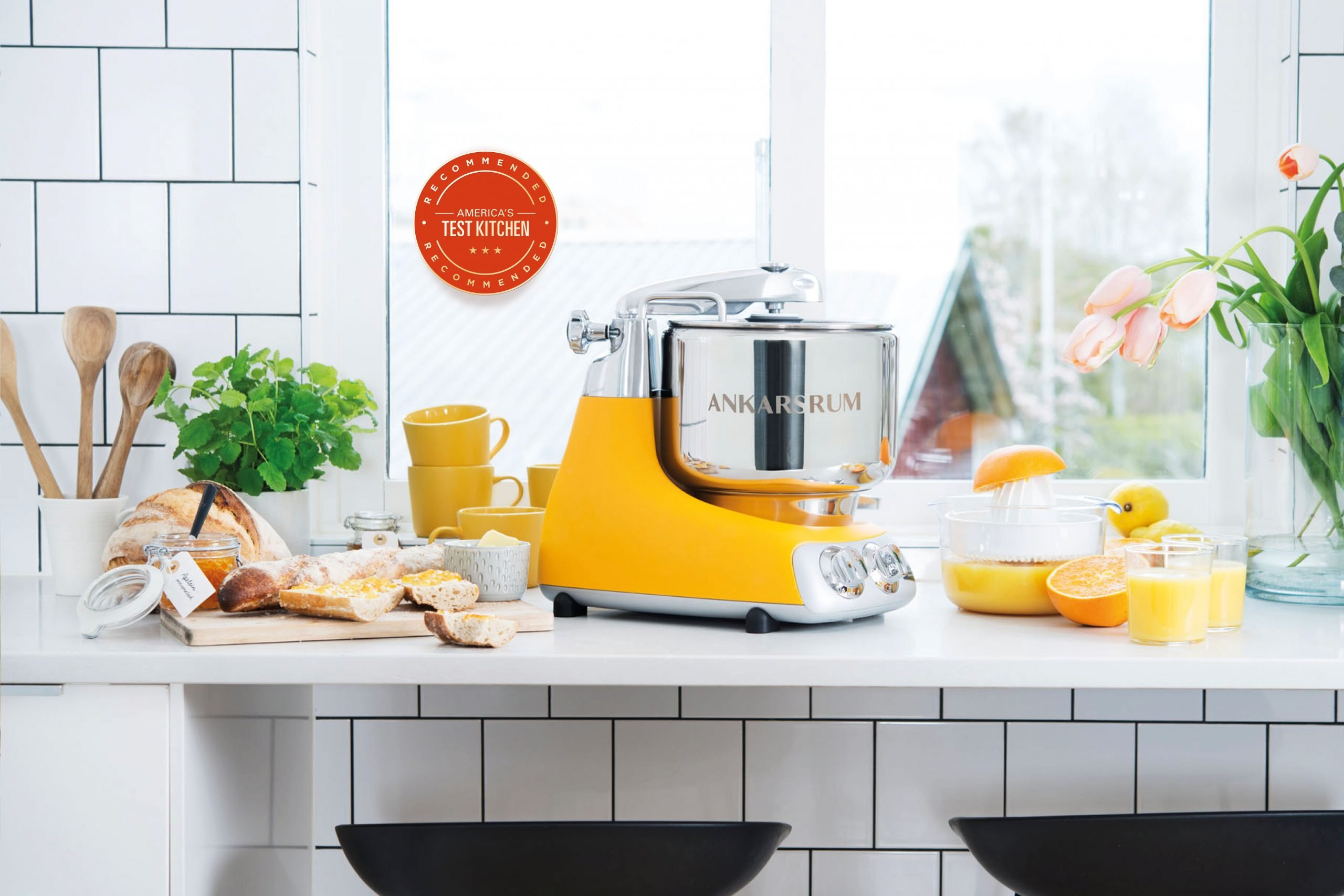 Stand Mixer from Ankarsrum
Ankarsrum Assistent Original is not just another stand
mixer. It is made to work really hard. Without breaking,
without giving up. Put it to the test in your own kitchen.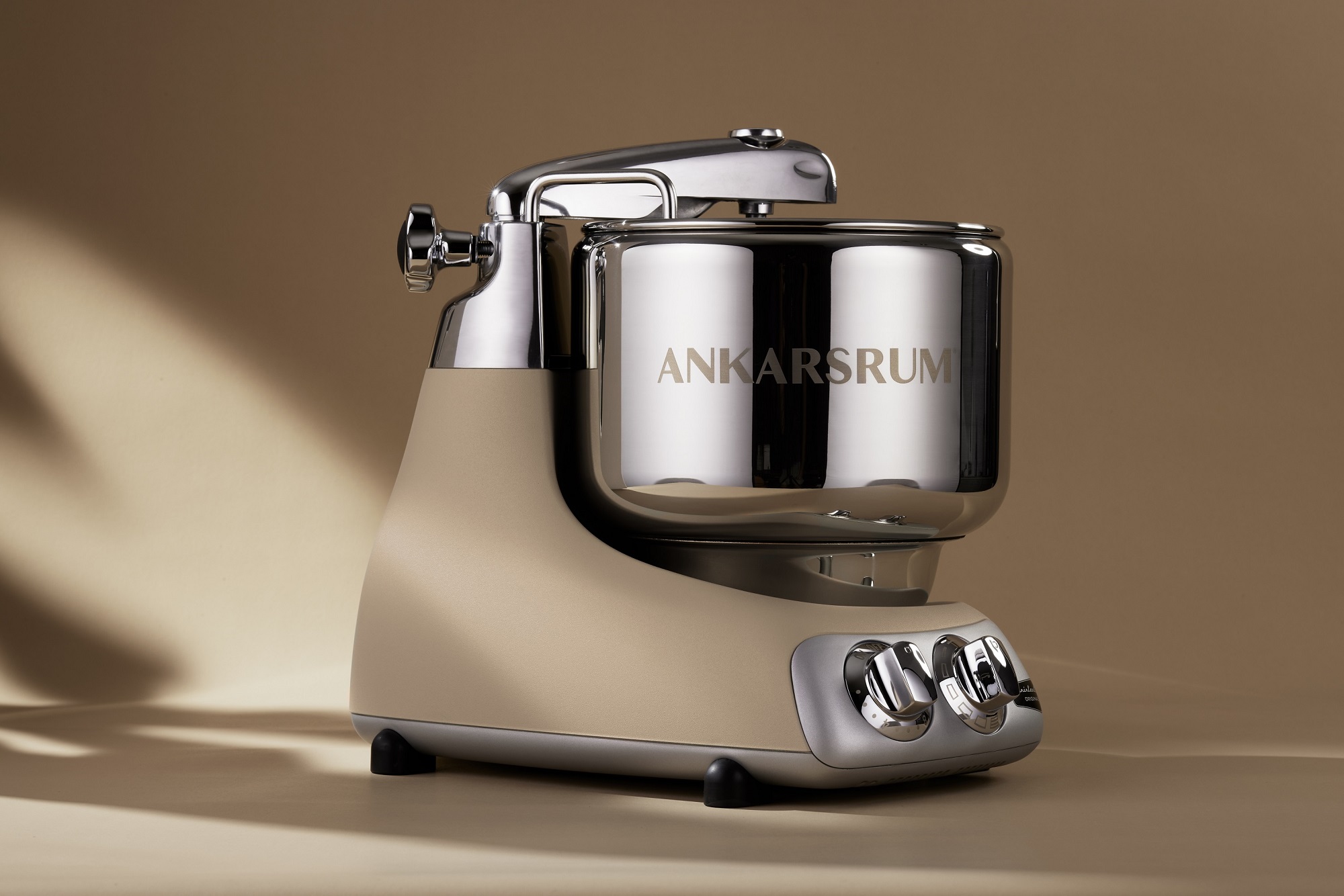 Stand mixers
Choose from many different colors!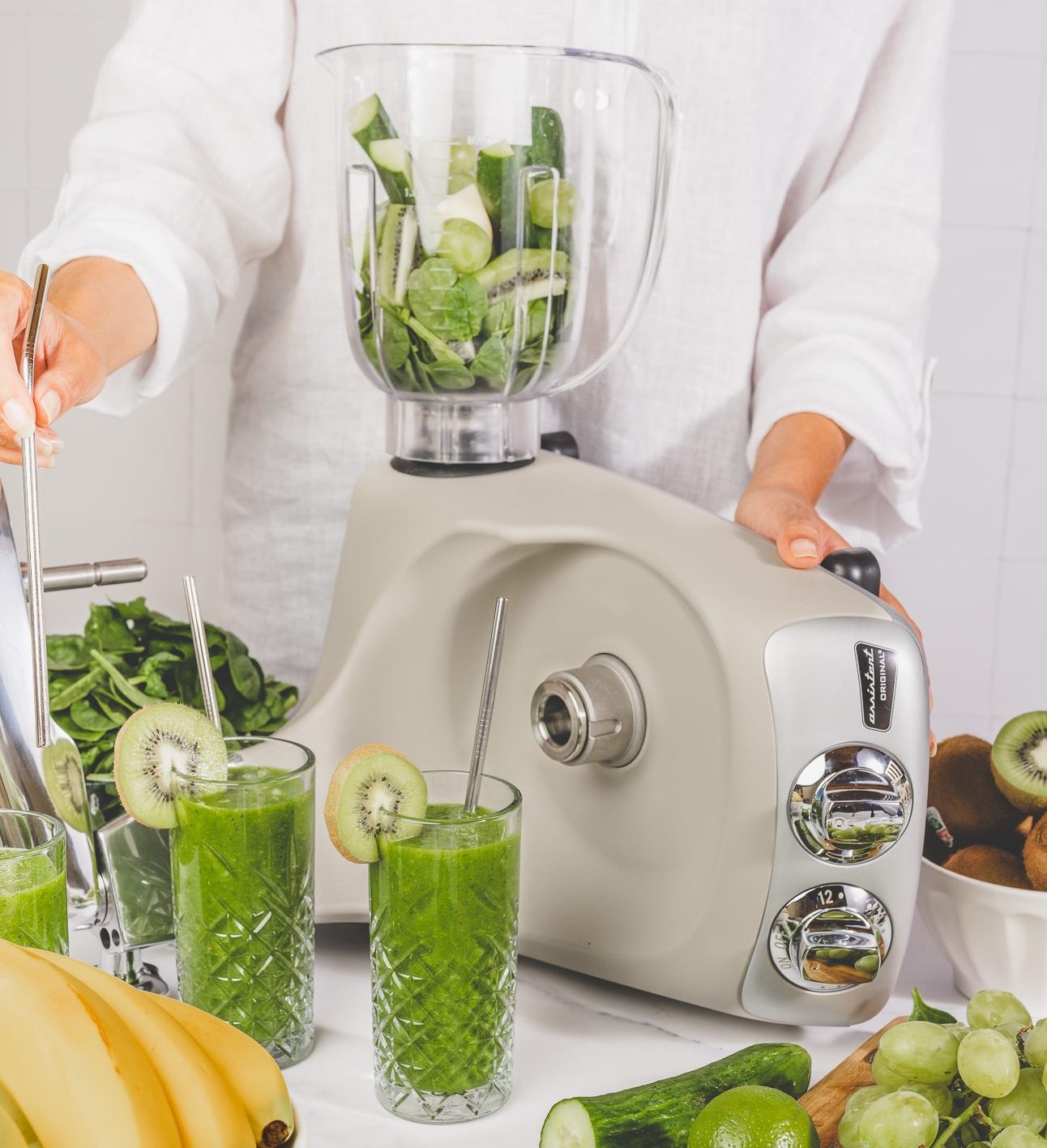 Accessories
16 different functions!
NEWSLETTER!
Sign up for our newsletter
Get tips on how to use and get started with your machine. Be the first to hear about our news, offers and events. And of course, let yourself be inspired by many exciting and tasty recipes from Ankarsrum.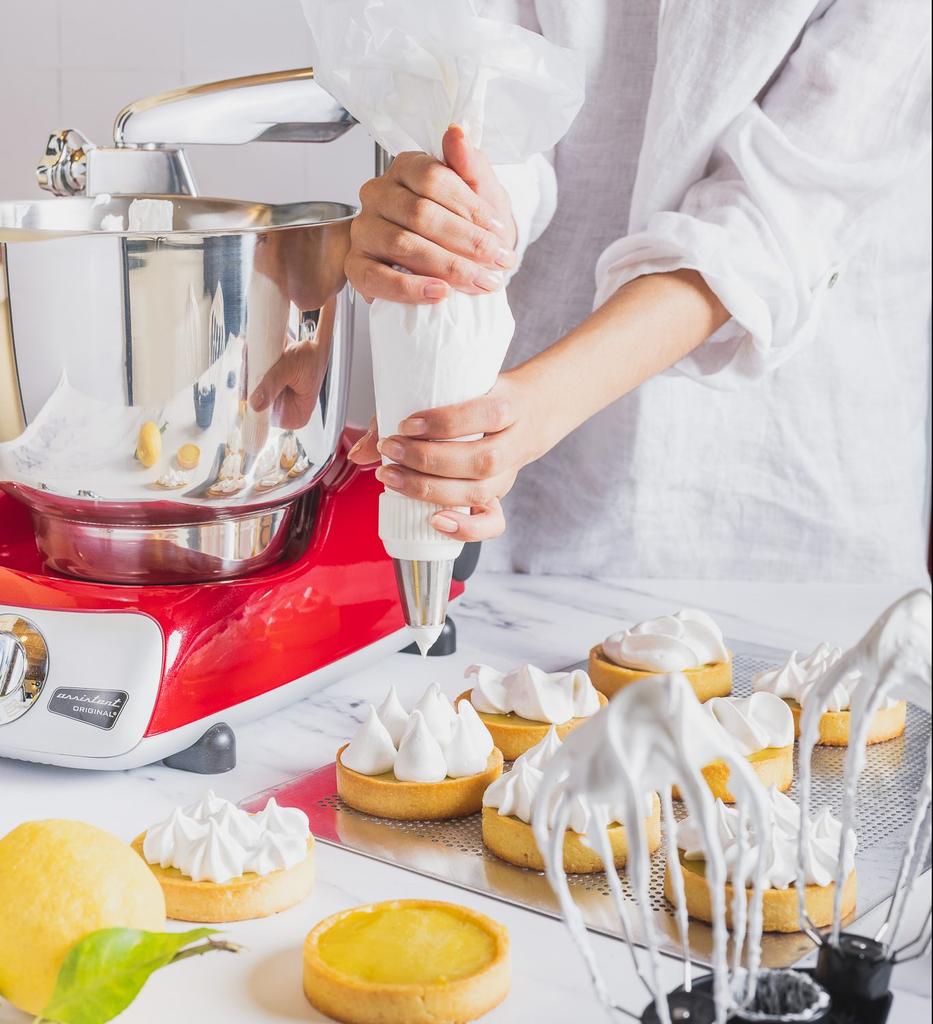 A multifunctional stand mixer
High quality | 7 year warranty | Many functions | Made in Sweden
LOYALTY
What our customers say
---
We know that your Assistent Original will withstand most things. Not least baking, you can make up to 5 kilos of dough at a time. That means no less than 150 buns or five loaves. Not bad, if we may say so ourselves.

Here you can read what our customers say about Ankarsrum!
After owning the Ankarsrum for a week, I can say that it's an absolute fantastic machine!
All bread and other pastries are just fantastic, because the dough is worked to perfection!
Endless possibilities with Ankarsrum
Make bread, pizza juice, smoothies, burgers, ice cream – and much more!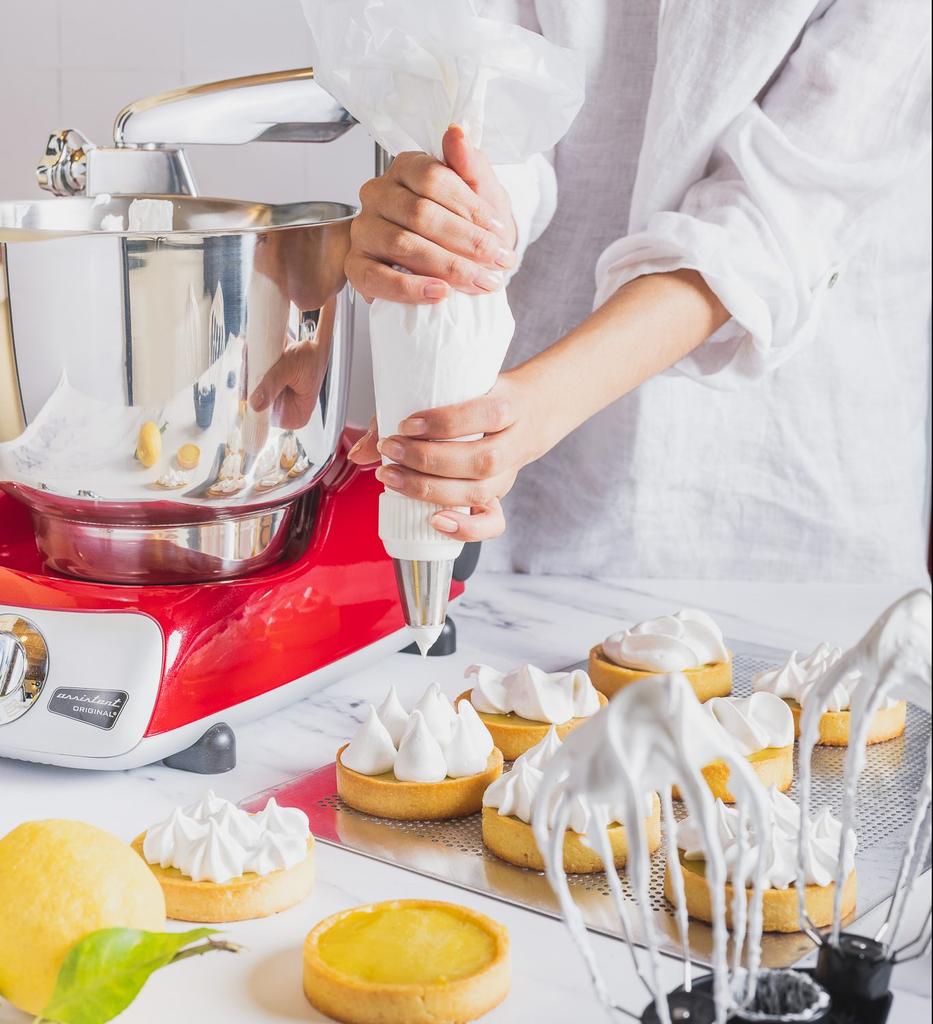 A Stand Mixer for all households
Finding the perfect stand mixer can sometimes be a difficult decision, as there is a lot to think about. With the right stand mixer that assists you in your kitchen you save a lot of time and you can instead spend your time on what is actually fun – cooking! With Anaksrum's traditional stand mixer you get the ultimate help in the kitchen. With our stand mixer you'll get high quality, history and knowledge that is crucial if you want a kitchen machine that will last for generations – and many years to come. We at Ankarsrum are proud to be able to offer a full 7-year guarantee on our stand mixer, which gives you peace of mind knowing that you can do what you love, namely being in the kitchen and cooking. Ankarsrum was founded over 80 years ago as early as 1940, and we have been in the service of the kitchen since then in over 30 different countries around the world.
For us at Ankarsrum quality and design goes hand in hand. When we develop our stand mixers we always keep in mind that the product should breathe timeless design, while not compromising on the already high quality. A good stand mixer should first and foremost fulfill its function, namely help you in the kitchen to bake fantastic pastries, food, drinks, bread and other goodies. This is without a doubt what our kitchen machine does! Since we have such a long warranty on our machine, it's also important for us that the design is timeless, as our machine lasts for so many years and is passed down from generation to generation. So in a nutshell – you get design, quality, passion and durability when you invest in our stand mixer!
So much more than just a stand mixer
Ankarsrum Assistent Original is available in many different colors – all to make it fit into as many different kitchens and styles as possible. In many cases, you want to match color and your own personality when it comes to kitchen appliances so that this fits into the kitchen. Why not invest in a cool and beautiful color such as yellow, orange or red? With a distinct color, your stand mixer becomes more than just a stand mixer – it becomes part of the interior and design of the kitchen! Should it be the case that you would rather have a classic color such as black, white or classic gray we of course also offer this. We at Ankarsrum really hope that you will get a lot of pleasure from your stand mixer and that it will assist you in many wonderful dinners and coffee breaks in the future.
What makes Ankarsrum Stand Mixer special?
The Ankarsrum Stand Mixer stands out from other mixers on the market in several ways, including its high performance, durable construction, user-friendly design, and the ability to produce a variety of desserts and food. Additionally, it is equipped with a range of accessories, including a dough hook, grater, ice cream maker, meat grinder, and much more, making it ideal for a variety of baking and cooking techniques.
What are the main benefits of the Ankarsrum Stand Mixer?
Some of the key benefits of the Ankarsrum Stand Mixer include its high performance, user-friendly design, strong motor,  the ability to produce a variety of foods, and the long lifespan of the machine. The Ankarsrum Stand Mixer is also equipped with a range of accessories that make it suitable for a variety of cooking techniques. These accessories increase the machine's versatility and usability, allowing you to realize all of your baking and cooking dreams.
Is the Ankarsrum Stand Mixer easy to use?
Yes, the Ankarsrum Stand Mixer is easy to use due to its user-friendly design. It has an intuitive control panel and a range of speeds to choose from, making it simple to get the perfect mix for each recipe. Additionally, it is equipped with a range of accessories, making it possible to produce a variety of recipes with simple steps.