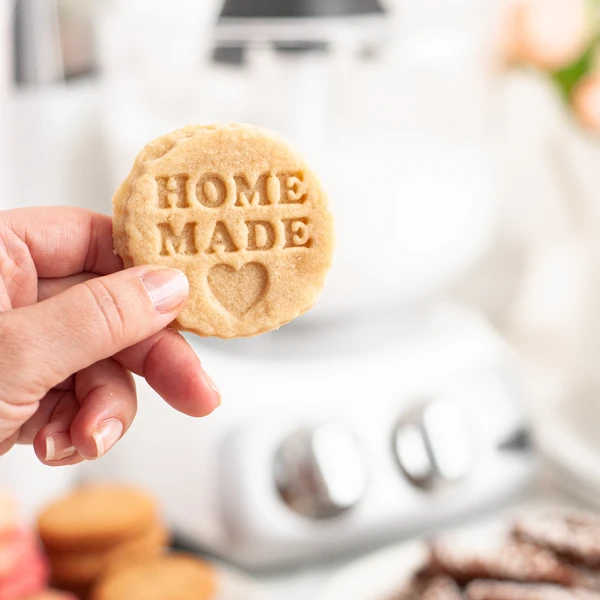 Ingredients
15 g Sweet almond

120 g flour

90 g sugar

½ tbsp syrup, light

½ tsp bicarbonate

1 tsp water

100 g butter
Almond Cookies
Who doesn't love cookies! Here are our favourite recipe for Almond cookies.
Follow these steps

Chop the almond.

Assemble the assistent with beater bowl and cookie whisks

Mix flour and bicarbonate. Add sugar, syrup, almond and water.

Slice the butter thinly and mix everything into a dough.

Divide the dough into two parts and shape into rolls, about 3 cm in diameter. Wrap and place in the fridge for half an hour.

Set oven to 200 °C (392 °F). Cover two baking pans with baking sheet paper.

Remove the dough and cut the rolls into ½ cm wide slices, flatten and place on the baking pans.

Bake in the middle of the oven for 5-6 minutes or until they have some color.