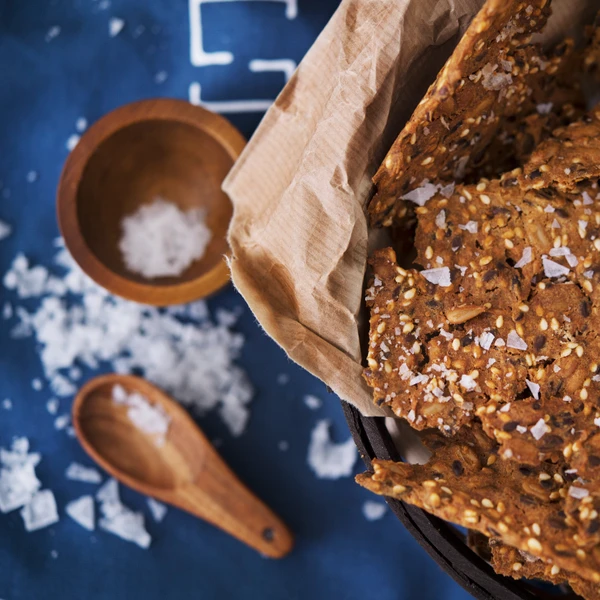 Ingredients
360 gram

optional flour, corn, wheat, dinkel, graham

140 gram

sesame seeds

75 gram

sunflower seeds

70 gram

flax seeds

75 gram

pumpkin seeds

90 gram

rapeseed oil

100 ml

boiling water

2 tsp

sea salt
Christmas Crispbread
Bread in all its forms belongs to the Christmas table! A crispbread is excellent for Christmas Eve. Mix the dough in the beater bowl with the cookie whisks.
Follow these steps

Assemble the assistant with the beater bowl and cookie whisks.

Mix the dry ingredients.

Add rapeseed oil and boiling water. Mix to a smooth batter.

Roll out the batter between two baking sheets twice, the batter is enough for two plates. The thinner you roll the crispier crispbread.

Bake in the bottom of the oven for 150 °C (302 °F) for 50-60 minutes. Make sure it does not burn towards the end of the creaming period.