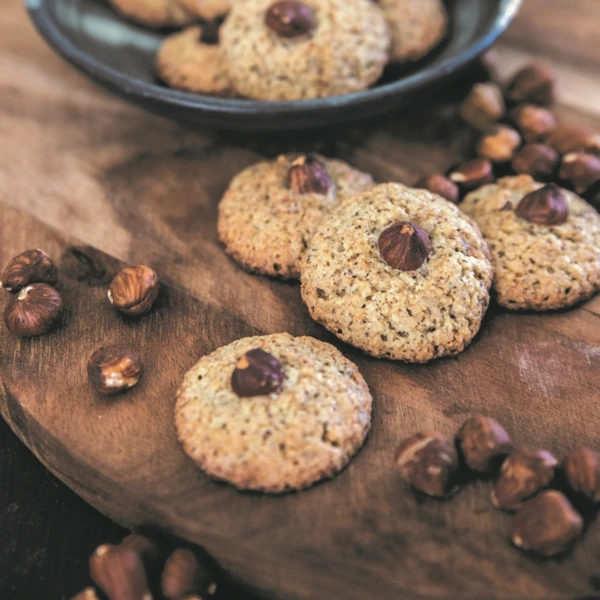 Ingredients
Hazelnuts
1.5 cups

hazelnuts (195 g)
20 buscuits
1 cup

sugar (200 g)

2

eggs
Decoration
Tips
You can also pipe the mixture onto the parchment paper.
Hazelnut buscuits
Traditional sweet biscuits, perfect for a quick and tasty coffee break.
Follow these steps

Turn the Assistent on its side and assemble it with the grater or the vegetable cutter and medium coarse grater drum.

Grind the nuts.

Preheat oven to 175°C (350°F).

Assemble the Assistent with the beater bowl and the cookie whisks.

Add the ground hazelnuts, sugar and eggs. Start the Assistent on medium speed and let the batter blend thoroughly

Place tablespoon size mounds of the mixture 2 inches (5 cm) apart on baking sheets lined with parchment paper. Press a hazelnut into the top of each cookie. Bake for 8-12 minutes. Let cool on the pan for 5 minutes and then remove to a wire rack to finish cooling.