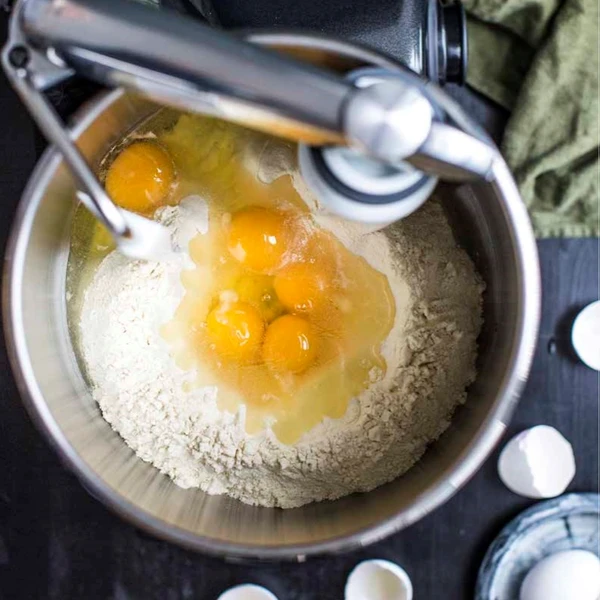 Ingredients
Ingredienser
4 cups

durum wheat flour (finely ground semolina or pasta flour) (500 g)

7 st

eggs

3.5 tbsp

neutral oil
Tips
It's important to let the dough rest before it is rolled
Pasta dough
Homemade pasta, an act of love that your friends and family will thoroughly appreciate.
Follow these steps

Assemble the Assistent with the stainless steel bowl, dough knife and dough roller

Add all the flour into the bowl and start the Assistent at low speed.

Add one egg at a time.

Add the oil and pull the arm towards the centre of the bowl as needed, to help incorporate the ingredients. Lock the arm 1 inch from the side of the bowl when the dough comes together. Set the timer for 8 minutes and let knead.

Place the dough on a floured baking surface and knead for a short time.

Cover and let rest in the refrigerator for at least 30 minutes.