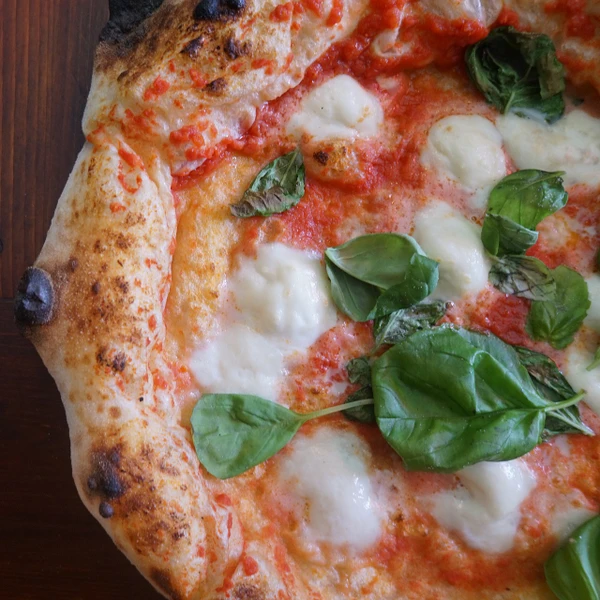 Ingredients
600 g regular flour, or special pizza Tipo 00 flour

400 g water (66%)

17 g salt (2,8%)

6 g fresh yeast

1 tbsp olive oil
Quick Pizza dough
Quick and simple pizza dough!
Follow these steps

Assemble the assistent with bowl, dough roller and dough knife.

Add water and yeast. Start the assistent on low speed and let the yeast disolve in th ewater. Dissolve the yeast using the dough roller.

Add the flour and add the salt at the end. Mix the ingredients by helping with the dough roller on low speed for a couple of minutes until no dry flour is visable. Let the dough rest in the bowl with the bowl cover for 15-20 minutes.

Then, knead the dough using the dough roller at medium speed for about 10-15 minutes. Adjust the position of the arm if necessary, so that the dough roller works in the best way. Towards the end of the kneading, you can add 1 tbsp of olive oil so that the dough becomes extra smooth and easily releases from the bowl.

Place the dough on the baking table and divide it into four equal parts. Form into four round dough balls, cover them and leave to rise for 3-5 hours.

A tip is to put the dough balls in oiled plastic jars (approx. 0.5 l) with lids on. They must have increased in size by at least 50% before they are ready to shape into pizzas that can be baked on the baking steel.

Preheat your baking steel for 1 hours before baking your pizzas. Preheat the baking steel at a high position in the oven and at maximum heat, with the grill element switched on.

Pour a large pile of flour on the baking table.

Tip the dough ball into the pile and turn it once. Then start working with your fingertips by pressing the dough straight down and flattening the dough into a pizza shape. You should not push out towards the edges.

When the oven has preheated for at least 50-60 minutes, you can slide the pizza onto the baking steel with the help of your birch paddle. Keep an eye on the pizza and take it out after 2-3 minutes. Enjoy!