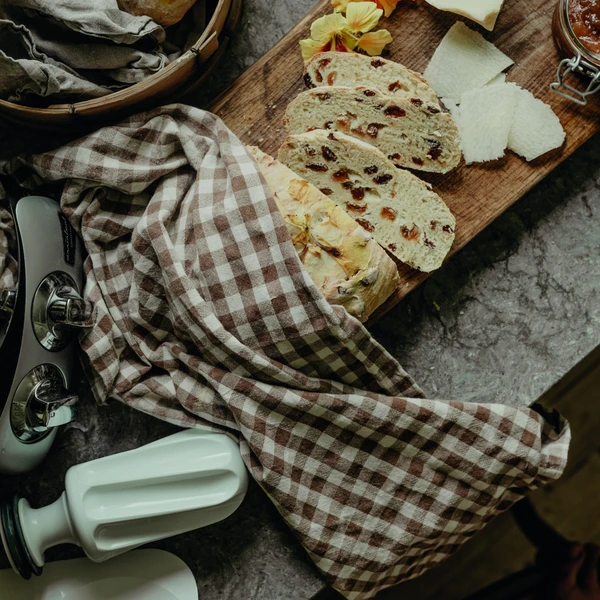 Ingredients
50 g yeast

550 ml milk

1 tbsp honey

2 tsp salt

250 g raisin

660-720 g Flour
Raisin Bread
Homemade bread is one of the best things you can start the day with and there are so many different types of bread to make. Here is one of our favorite recipes.
Follow these steps

Assemble the assistent with bowl, dough roller and dough knife.

Crumble yeast into the bowl together with milk you have heated to 37℃ (98℉). Start with a little milk and then pour in the rest

Then add honey, salt and raisins. Finally, add the flour, a little at a time. Let the machine knead until the dough loosen from the edges, about 10-12 minutes

Then add the bowl cover and set the dough to rise for about 1 hour.

Divide the dough into three parts and form into the bread shape you want. Leave to rise for another hour under a baking towel.

Set the oven to 220 ℃ (428℉). Set on steam function on the oven, otherwise you put in an ovenware with water together with the bread to get the steam effect. Bake for approx. 30 min.