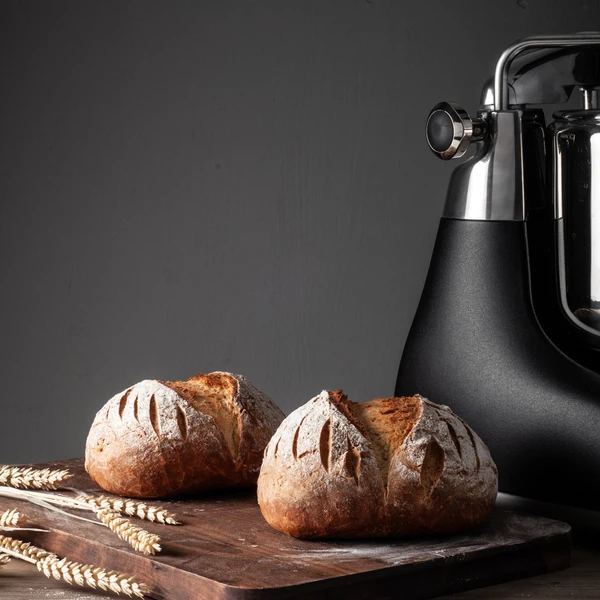 Ingredients
12.5 g yeast

500 ml water

480-540 g flour

130 g durum wheat

60 g spelt flour

1 tbsp salt

Spoon honey or syrup
Rustic bread
A tasty, full-bodied and rustic bread that is very easy to bake with Ankarsrum.
Day 1

Assemble the assitent with bowl, dough knife and dough hook

Dissolve the yeast in cold water.

Add all the ingredients and work the dough on medium speed for 15 minutes.

Put on the bowl cover and leave to ferment at room temperature for one hour.

Take the dough and shape into two loaves, place in floured fermentation baskets or in bowls. Wrap in plastic and leave in the fridge overnight.

Day 2

Set the oven to 250 °C (482 °F) and insert an empty plate.

Take out the pan, add a baking sheet paper and turn the loaves upside down. Sprinkle flour on top and cut the surface.

Bake in the lower part of the oven for 15 minutes.

Lower the heat to 200 °C (392 °F) and bake for another 20-25 minutes or until the bread sounds hollow when you tap the underside of it.

Allow to cool completely on a wire rack before slicing.